Nurse Jane Goes to Hawaii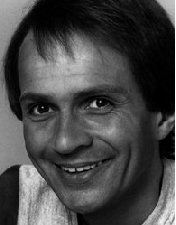 Allan Stratton
Farce in two acts by Allan Stratton premiered at Phoenix Theatre, Toronto, October, 1980, directed by Stephen Katz, set by Douglas MacLean, costumes by Miro Kinch, lighting by Robert Thomson, stage management by Anne Roper, featuring Mignon Elkins, Claude Bede, Miriam Newhouse, Kenneth Wickes, Alison Lawrence, Scott Dickson and Araby Lockhart. It then was produced at Magnus Theatre in Thunder Bay in December, 1981 (directed by Tibor Feheregyhazi, where is broke box office records. In the U.S. it was presented by Pennsylvania Stage Company, Allentown, March 1982 (featuring Georgia Engel), and at Theatre-in-the-Park, New York, 1982; and subsequently, in Canada, at New West Theatre and the Stephenville Theatre Festival (among 200 productions across the country and internationally.
Doris, an advice columnist, and her husband Edgar live in a tidy upper-middle-class home and their lives are about to be put through utter chaos. Edgar is planning to cheat on his wife with the flaky Harlequin Romance-novelist, Vivien (who, throughout the play, will madly record notes for her next novel). Suddenly the house is full of people who were vague acquaintances before the many gigantic revelations which pepper the play. There are an insane number of coincidences involving lost children, mistaken identity and non-sequiturs (which turn out to be not so "non-" after all). Simply, every time the doorbell rings, disaster walks in.
No wonder the play has been performed so often: in the hands of the right director and cast, it is explosively funny.
About the play, Stratton wrote, in Words in Play, "It is embarrassing to write an apologia for comedy. For comedy needs no justification; laughter is its own reward. It is cathartic...Farce, as a form, had always fascinated me...I loved its outrageous carnival instincts - the excitement of juggling bright characters and situations." But he also wrote, of the difficult work's many productions, "No wonder farce has a questionable reputation. Most productions of it are appalling. I have personally had to flee performances of Nurse Jane to throw up, distraught and ashamed that audiences might think what they saw was what I wrote."
Bob Crew of The Toronto Star called the work, "thoroughly implausible and thoroughly enjoyable." Of the New York production, Newsday said, "[It's] Howlingly funny...a sophisticated comedy and farce."
Readings: Alan Stratton. Words in Play. Toronto, Coach House Press, 1988.
Commentary by Gaetan Charlebois.
Last updated 2022-06-27