Warrack, David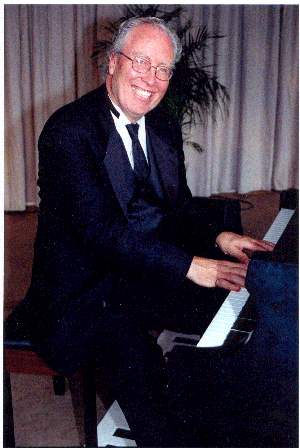 David Warrack
Composer, arranger, lyricist, librettist, musical director, conductor, pianist, and producer. He has created or collaborated on 63 professionally produced musicals, including some of the longest running productions in Canadian theatrical history, over a career spanning 34 years.
David Warrack was born in Calgary, Alberta. His first performance on radio was at the age of five. After graduating from the University of Calgary he pursued graduate work in Music Composition at the University of Toronto. He attended the Berklee School of Music in Boston, and then moved to New York to participate in Lehman Engel's BMI Workshops in the 1970s.
His revue Oops! opened in Toronto in 1972, and Men, Women and Why It Won't Work played off-Broadway in l975. Windsor played at the Charlottetown Festival in 1978 (dir. Alan Lund). Between 1975 and 1980 five successive shows had lengthy runs in Toronto and toured Canada: Tease for Two, Sweet Reason, Flicks, The Vaudevillians, Toronto Toronto. In 1981 six of his shows ran simultaneously in Toronto. In 1985, On Tap won the Dora Mavor Moore Award, and My Three Angels had its first production at the St. Lawrence Centre. A Snowflake for Elmo (1985) was the first of his seventeen musicals for children.
His musicals in the 1990s include Oh Susanna, Interpretations of a Life (with Maureen Forrester), the dance show Stressed Up and Nowhere to Go (in which Jeff Hyslop won a Gemini for his performance of "I Just Dance"), and the satirical revue Torontosaurus, written in collaboration with Richard Ouzounian.
In June of 2006 The Magic of Music opened in Port Dalhousie, Ontario, celebrating material chosen from his catalogue of over 2,000 songs. In August of 2006 his new musical Rob Roy premiered at the Edinburgh Fringe Festival.
His non-theatrical compositions include hundreds of works for soloists, choirs, chamber groups, bands and orchestras, as well as a full Mass for organ, choir, soloists and chamber orchestra. He is the founding conductor of the Canada Pops Orchestra, leader of the CPJB (18-piece jazz group), and Organist/Choir Director for Hillcrest Christian Church. For the past seven seasons David has been Music Director for Ross Petty's madcap Christmas pantomimes at the Elgin / Winter Garden Theatre.
He lives in Toronto with his wife, Lona Davis, and has three children.
Website: https://www.davidwarrack.ca
Last updated 2022-03-03