William, David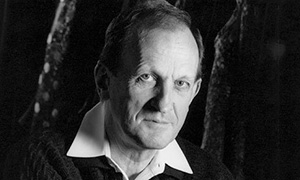 David William
British actor and director and Artistic Director of the Stratford Festival from 1990 to 1993.
David William was born on June 24, 1926 into a family of London wine merchants, and died on July 28, 2010 at the age of 84. He was educated at Bryanston school in Dorset and University College, Oxford, where he performed in a number of plays as a student, including the roles of Hamlet and Richard II.
He was the founding Artistic Director of the Ludlow Festival, directing A Midsummer Night's Dream in 1960, and of David Conville's New Shakespeare Company at the Open Air theatre, Regent's Park, in 1962. As director at the Citizens Theatre in Glasgow in the mid-60s, he built the studio theatre, ran a company of 26 actors and "caused a furore by directing John Arden's housing estate comedy Live Like Pigs" (Coveney). He met the Stratford Festival director John Hirsch during the Commonwealth Arts festival held in Glasgow in 1965, and made his directing debut at Stratford with Twelfth Night in 1966.
While he was at the helm, the company presented several important Canadian productions including Michel Tremblay's Forever Yours, Marie-Lou, as well as the works of Sharon Pollock, John Murrell and Elliott Hayes.
After resigning as Artistic Director, David William continued to direct at the Festival, including The Tempest and Entertaining Mr. Sloane; and acting in As You Like It (Jaques) in 1990, in Uncle Vanya (Serebryakov) in 1992, and in Twelfth Night (Malvolio) in 1994.
"As a director he was renowned for his ferocious attention to textual and physical detail, his cultured eye and his abiding intelligence" (Coveney).
Source: Michael Coveney. "Obituary," The Guardian 23 Aug 2010.
Last updated 2016-06-02