Winter, Jack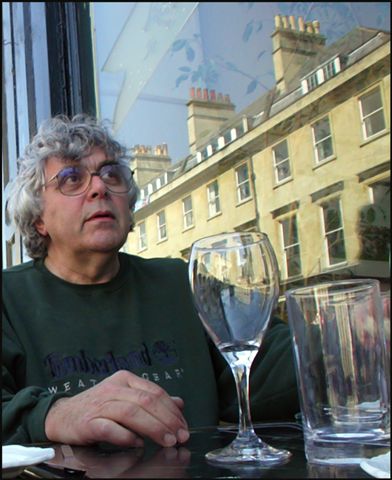 Jack Winter. Photo by Stanley Fefferman.
Playwright and dramaturge Jack Winter was born in Moose Jaw in 1939, and raised in Montreal. He attended McGill University and the University of Toronto, and worked as a playwright and a teacher in Toronto. He has held university teaching positions in English dramatic literature, modern theatre, and creative writing at Collège Militaire Royal de St. Jean, University of Toronto, York University, Atkinson College, University of Prince Edward Island, Concordia University, University of Bristol.
From 1961 to 1967, and 1974 to 1976, he collaborated as resident playwright and dramaturge with George Luscombe at Toronto Workshop Productions/TWP, in seven collective creations and politicized docudramas. Hey Rube! is an acrobatic, backstage look at circus life and the company's first group creation, staged in 1961, and revived several times, most recently in 1983. Before Compiègne (1963) wildly imagines Joan of Arc's final days. The Mechanic (1964) provides a contemporary take on Molière and the commedia dell'arte through experimental staging. The Death of Woyzeck (1965) dismantles and reconstructs Georg Büchner's fragmentary 1837 play.
Ten Lost Years (1974), developed with musician Cedric Smith from Barry Broadfoot's oral history of the Depression, was one of the most successful plays in Canadian theatre history, playing for three months in Toronto, and touring across Canada for another three months before returning to Toronto for a second run. In 1976 it toured in Europe, and was revived in 1981 for a three-month run.
You Can't Get Here From There (1975) is a critical documentary analysis of Canadian foreign policy during the 1973 Chilean coup, when political refugees seeking sanctuary in the Canadian Embassy in Santiago were denied permission to immigrate to Canada.
Other plays include And They'll Make Peace (1962); The Golem of Venice (1967); Mr. Pickwick (1972); and Letters from the Earth (1973), based on a story by Mark Twain about Satan's sardonic look at the world after his Fall. Winter's last play for TWP was Summer Seventy-Six (1976). An anthology of five of his plays entitled My TWP Plays was published by Talonbooks in 2013.
On freelance commissions he wrote, produced and directed Party Day (1969), which inaugurated the Studio Theatre of the National Arts Centre. It considers the relationship of the arts and nationalism through an account of the history of the annual Nazi party rally at Nuremberg. The Centre (1971) was written for the Ontario Housing Corporation; Waiting (1972) for the Department of Manpower and Immigration; and Family Matters (1988) for Concordia University.
He has written more than two dozen radio and television plays for the CBC, the British Broadcasting Corporation, and the Australian Broadcasting Corporation. His films include Selling Out (1972), which won an Etrog and was nominated for an Oscar.
As a dramatist his awards and prizes include: the Toronto Telegram Theatre Award for the "Best New Canadian Play" (1963/64); the Canada Council Senior Arts Fellowship (1965); the Canadian Film Award for the "Best Documentary Film" (1972); the Academy Award nomination for the "Best Short Subject" (Hollywood, California, 1973); the Chalmers Award (Toronto, 1974); the Ontario Arts Council Senior Writer's Award (1975); the C. Day Lewis Fellowship of the Greater London Arts Association (London, England, 1978/79); the Visiting Writer's Fellowship of the Eastern Arts Association (Suffolk, England, 1979/80); The Arts Council of Great Britain Creative Writing Fellowship (1980/81; 1981/82).
His manuscripts, correspondence, and personal papers are purchased by McMaster University where they are installed in the William Ready Division of the Archives and Research Collections at the Mills Memorial Library.
In 1978 he moved to England where he continues to write for stage, radio, television and cinema production, and extensively for publication.
In 2012 Oberon Press (Ottawa) published his literary memoir, The Tallis Bag. Among other things, it deals extensively with his life and work as a playwright.
Last updated 2022-03-09