SummerWorks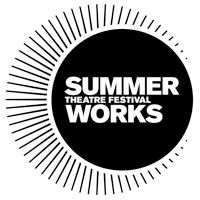 Summer Festival in Toronto, Ontario, founded in 1991 by five friends: Benj Gallander, Greg Holmgren, Carol Pauker, Rob Sherwood and Ben Stadelmann. The decision to mount a new fringe-style festival was a response to the Toronto Fringe Movement's first-come, first served policy which sometimes excluded works from the city. SummerWorks was initially only for Toronto companies, although it followed the Fringe guidelines for selection: inclusion by lottery, not jury. The works typically ran for less than an hour and had a ticket price of $8 or less.
Growth has been steady since the founding of the Festival, with almost 20,000 attending the works of the 42 companies in 2009.
From 2000-04, under Artistic Producer, Franco Boni, the Festival changed to a juried format, and included companies outside of Toronto. In 2005, Artistic Producers Keira Loughran and Kimahli Powell focused on building support for artistic excellence, and bringing together Canada's emerging and established artists. The SummerWorks Canadian Pavilion was launched in 2006. In 2007, Keira Loughran took on full responsibility for the Festival as sole Artistic Producer, followed in 2008 by Michael Rubenfeld, who expanded the range for productions to include indie music, dance, and art, and promoted the development of new works. During his tenure, SummerWorks lost federal funding for a year, when it produced Homegrown, a controversial play by Catherine Frid about the Toronto 18 terrorist plot.
In Spring 2016, Laura Nanni was appointed Artistic and General Manager, with the mandate to further extend the interdisciplinary and collaborative nature of the festival.
Venues for the plays have included Factory Theatre, Theatre Passe Muraille, The Theatre Centre, and the Gladstone Hotel. During the Festival, actors engage ambiant audiences in the history of the Queen St. W. area of Toronto through "SummerWalks."
Artists who have worked within the Festival include: Denise Blinn, Michael Kessler, Gabrielle Kemeny and Vladimir Torres. Each year The Contra Guys Award of $1000, sponsored by Benj Gallander and Ben Stadelmann, is awarded for the best new script.
Website: www/summerworks.ca
Last updated 2019-10-08