Johns, Ted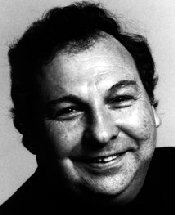 Ted Johns
Playwright and actor, born in Seaforth, Ontario in 1942.
Raised on his father's dairy farm, he went to the University of Toronto before teaching in a fishing village in Labrador and lecturing in English at Brock University.
He began a long association with Theatre Passe Muraille in 1972 as an actor in The Farm Show. He also acted in other plays developed through collective creation, such as Far As the Eye Can See (written with Rudy Wiebe), The West Show, Them Donnellys, The Horsburgh Scandal, Under the Greywacke, The Oil Show, and Shakespeare for Fun and Profit.
His own plays include: Naked on the North Shore (Theatre Passe Muraille, 1977, directed by Paul Thompson), based on his own experiences as a teacher in a remote fishing village; He Won't Come in From the Barn (Blyth Festival, 1977, Thompson); The School Show (Blyth, 1978, Thompson), about the Huron County teachers' strike; The Death of the Donnellys (Blyth, 1979, Thompson); St. Sam and the Nukes (Blyth, 1980, Miles Potter), presenting the positives and negatives of nuclear power; Country Hearts (Blyth, 1982, Richard Greenblatt), a musical; Garrison's Garage (Blyth, 1984, dir. Katherine Kaszas, remounted in 2013, dir. Peter Smith); Hands of Healing (Upper Canada Playhouse, 1987, Jan Irwin); Two Brothers (Blyth, 1991,Peter Smith); Back Up and Push (Blyth, 1992, Thompson); and The Bootblack Orator (Blyth, 2009), Eric Coates). He played the title role in the latter, with his wife Janet Amos. In the form of an oration, it provides a humorous account of local history.
Source: James DeFelice, The Oxford Companion to Canadian Theatre. Eds Eugene Benson and L.W. Conolly. Toronto: Oxford UP, 1989.
Last updated 2013-09-23