Brewer, Griffith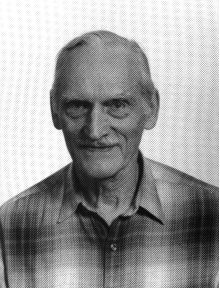 Griffith Brewer
Actor, and props and scenery master, working in many capacities in English theatre in Montreal. Griffith Brewer was born November 2, 1922; died July 17, 2011. His father was the organist at the Church of the Messiah and the founding artistic director of the Everyman's Players Troupe. Brewer's is first stage appearance at the age of 10 was in a 1933 production of Everyman. As as a teenager he built props and painted sets for the company. He began his career with the Montreal Repertory Theatre performing in modern classics. In 1969 he became part of Centaur Theatre as prop master and actor, and was there until his retirement in 1998, performing lead and feature roles in many productions including On The Job, Blood Relations, Comedians, Moving, 84 Charing Cross Road, The Seagull, Successful Strategies, Guys and Dolls, Observe the Sons of Ulster Marching Towards the Somme, Juno and the Paycock, Look Back in Anger, Uncle Vanya and La Bête.
He was also a stage manager at La Poudrière and worked in radio, television, and film.
His acting and professional style were marked by an understated intensity and generosity of spirit.
He was married to Marie Goldie Futvoye (until her death in 1999) and had a daughter and a son, Diana and David (d. 2010).
Profile by Gaetan Charlebois
Last updated 2020-05-14