Charlesworth, Marigold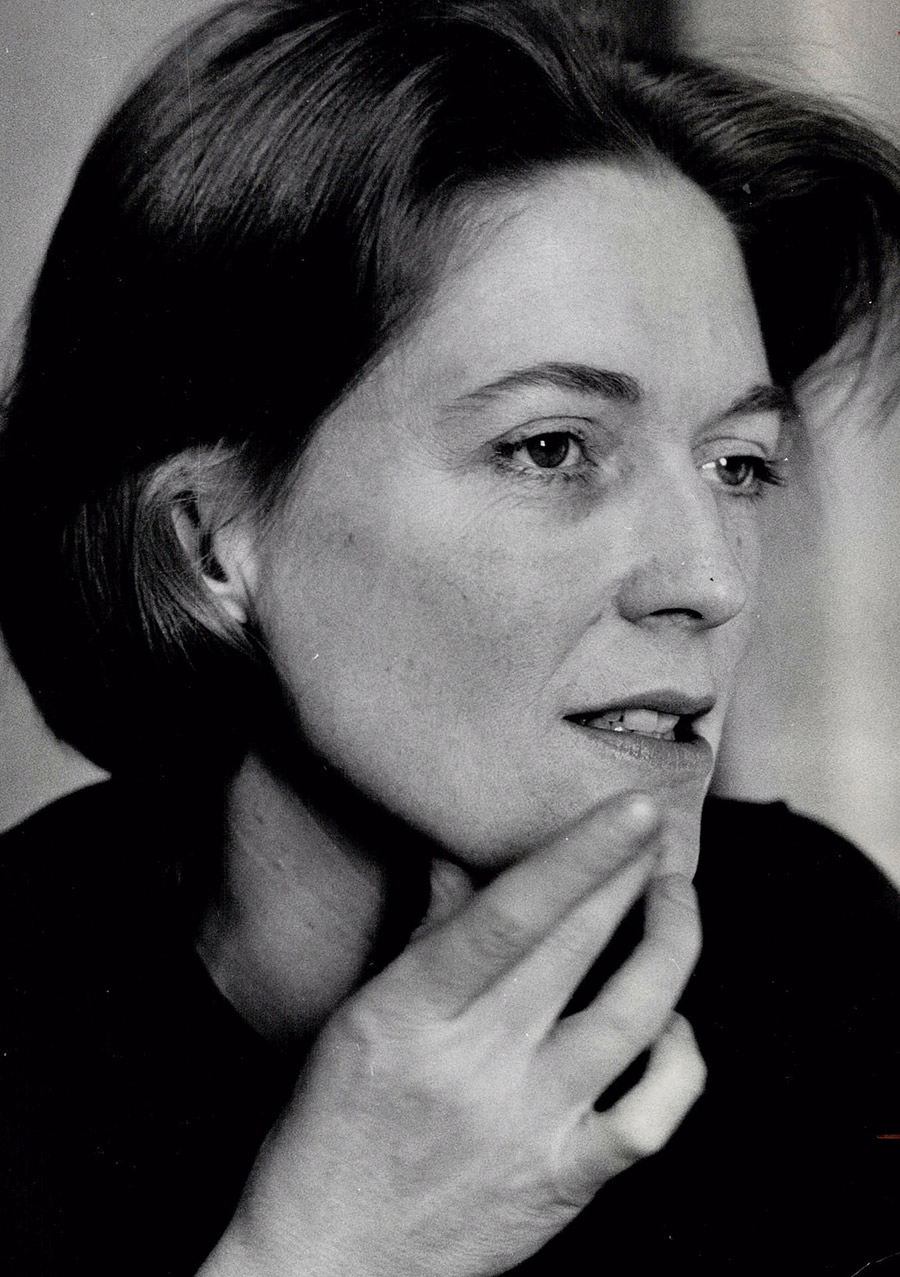 Marigold Charlesworth. Digital Archive: Toronto Public Library.
Actor and director, Marigold Charlesworth was born in England in 1926. She died on September 11, 2015 at her home in Bagnols en Foret in the south of France.
Charlesworth was evacuated to Canada as a child during the Second World War, and returned to England to study at the Royal Academy of Dramatic Art. After acting in repertory and touring companies, she joined the Shakespeare Memorial Theatre Company at Stratford-upon-Avon in 1953. Between 1954 and 1956, she worked in radio and television and children's theatre in London. In 1956, she moved to Calgary with her partner Jean Roberts, then to Toronto in 1958 to tour with the Canadian Players.
In 1959 she co-founded the Red Barn Theatre with Jean Roberts and William Whitehead. They relocated the company between 1962-65 to the Central Library Theatre in Toronto, where in 1963 she and Roberts produced and directed a hit production of The Fantasticks. In 1965-66, she and Roberts were co-directors of the Canadian Players, for which she directed T.S. Eliot's Murder in the Cathedral, Wilde's The Importance of Being Earnest and Williams' The Glass Menagerie.
Other directing credits include: Billy Liar at the Village Playhouse and, with Jean Roberts, and Hamlet at the Crest Theatre. In 1969, Charlesworth became the first woman to direct a play at the Shaw Festival: Part I of Shaw's Back to Methuselah in the Court House. She then became the director of the Theatre Hour Company, with which she was associated from 1968 to 1972. In 1971, she joined Jean Roberts at the National Arts Centre as Associate Artistic Director, where she directed James Reaney's Colours in the Dark and Timothy Findley's Can You See Me Yet?. She ran the NAC youth company, the Hexagon, until 1974, and has also directed at the Young People's Theatre. In 1977, Charlesworth was the first woman invited to direct at the Stratford Festival, where she directed Much Ado About Nothing.
She has acted at the Red Barn Theatre, the Crest Theatre (Ellie Dunn in Bernard Shaw's Heartbreak House, 1960), and for the CBC. In 1966, she appeared in CBC's first film production, Timothy Findley's The Paper People. She has also acted in television, primarily in eccentric character roles.
In 1969, Charlesworth served as a regional adjudicator for the Dominion Drama Festival, and worked with the bilingual Theatre Festival in New Brunswick. She taught at the National Theatre School in the 1960s, and from 1979-80, she taught at George Brown College in Toronto.
Sources: Library and Archives Canada; Eugene Benson. Oxford Companion to Canadian Theatre. Toronto: Oxford UP, 1989.
Profile by Anne Nothof, Athabasca University
Last updated 2020-10-29