Gauvreau, Claude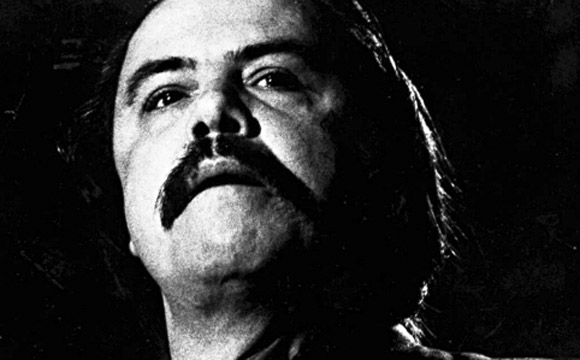 Claude Gauvreau
Quebec playwright, poet and polemicist born in Montreal in 1925, died in 1971. His life was almost as vivid as the historic moments which he inhabited.
He studied at the Collège Sainte-Marie and the Université de Montréal.
Through his brother, artist Pierre, he met Paul-Émile Borduas and he joined Les Automatistes and signed Borduas' celebrated manifesto Le Refus Global which would become a key document of Quebec cultural history. He wrote his first play, Bien-être, in 1947 for actor Muriel Guilbeault with whom he was profoundly in love.
Following Guilbeault's suicide, Gauvreau was in and out of psychiatric institutions (a time which would figure prominently in what many consider to be his masterpiece, La charge de l'orignal épormyable). While working for radio and after completing a novel about Guilbeault, he organized the last of the Automatistes' expositions in 1954.
In 1956, convinced he was dying, he wrote La charge... which would not be performed until 1974 at Théâtre du Nouveau Monde.
In 1972, Gauvreau died under suspicious circumstances which some consider to be suicide but which the coroner ruled accidental death (he fell from the roof of his building).
If it could be said that there is a written form of Automatisme, it could be said that Gauvreau's works embody it: the language is lush and fluid, quasi-stream-of-consciousness; full of delightful surprises and yet troubling coloration.
His plays include: Les Grapes lucides (Les Satellites, 1959), La jeune fille et la Lune (Les Satellites, 1959), Automatisme pour la radio (La Rallonge, 1988), Les Oranges sont vertes (Théâtre du Nouveau Monde, 1972, revived there 1998) and La Reprise.
Profile by Gaetan Charlebois. Additional information provided by André Bourassa.
Last updated 2020-11-22