Meunier, Claude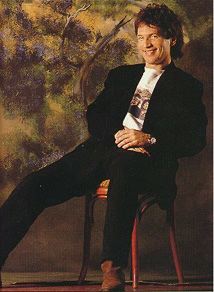 Claude Meunier
Quebec-based playwright/actor and one of the most beloved personalities in francophone entertainment.
He co-wrote two hit plays, both which have played virtually continuously since their creation: Broue and Appelez-moi, Stéphane (with Louis Saïa, 1978). He also co-wrote Les Voisins, with M. Saïa (1979).
He is one half of the comedy team Ding et Dong (with Serge Thériault) and as such a co-creator, producer and head writer for the number one series in the history of Canadian francophone television, La P'tite Vie (a brilliant and magnificently written satire on working class families). The show, during its initial run, broke ratings records for Quebec and did nearly as well in reruns. Thériault and Meunier also co-starred in several television specials and hit movies.
Claude Meunier's writing is notable for its utter lack of guile (and yet great cleverness). La P'tite Vie and Appelez-moi... are lessons in relentless pacing. As a comic actor, Meunier is, quite simply, a master of timing and detail.
Profile by Gaetan Charlebois
Last updated 2020-06-15