Confederation Centre of the Arts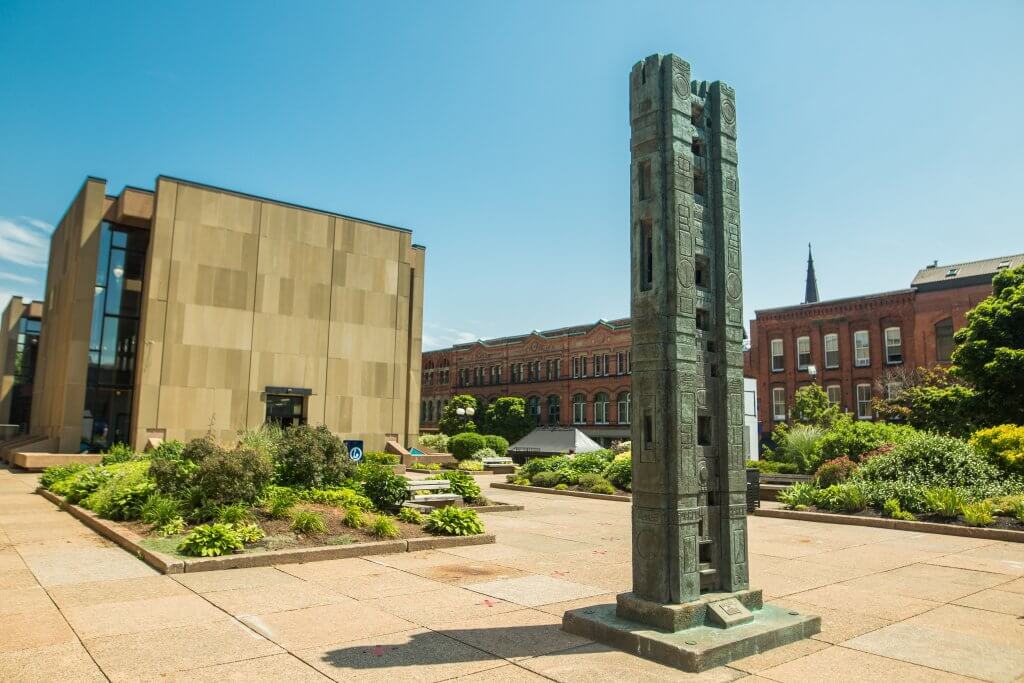 Confederation Centre of the Arts
Theatre and arts complex, founded in 1964 in Charlottetown Prince Edward Island as a national memorial to the Fathers of Confederation, who gathered at Province House in 1864 to discuss the creation of Canada. The federal government and each provincial government committed fifteen cents per capita for a total of $5.6-million to construct the Centre.
The Centre is the size of a city block, and stands on what was the site of the old Charlottetown marketplace. It houses three theatres: the Homburg (1,102 seats on two levels), Studio 1 (180 seats) and Studio 2 (variable seating). The Centre also has an art gallery, library, restaurants, and a gift shop. Open year-round, it showcases the best in the Canadian visual and performing arts, including the Charlottetown Festival and the Confederation Centre Young Company.
Website: www.confederationcentre.com.
Last updated 2022-12-20