Donald, Terry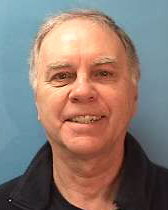 Terry Donald
Director and educator, Terry Donald was born in Montreal, Quebec in 1944. After completing a science degree at Loyola University in Montreal, he graduated with a Master's degree in theatre from Syracuse University.
He was a director for Montreal's Black Theatre Workshop for a decade, while directing with other companies around the city, including Playwrights' Workshop.
He has taught and directed at John Abbott College for thirty-five years, while directing with local companies like Montreal Theatre Ensemble (A View From the Bridge 2010) and Plateau Productions (Damn Those Wedding Bells!). He is Artistic Director of Montreal Theatre Ensemble, a company formed by graduates of John Abbott College.
In 2008 the Black Theatre Workshop awarded him the Martin Luther King Jr. Achievement Award.
Last updated 2020-07-30