Haynes, Elizabeth Sterling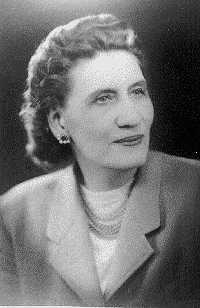 Elizabeth Sterling Haynes
Passionate Alberta theatre activist born in Durham County, England, 1897, died in 1957.
Her family emigrated to Ontario in 1905 and she studied at the University of Toronto where she work was influenced by director Roy Mitchell.
In 1921 she married Nelson Willard Haynes, a dentist, and they moved to Edmonton, where she soon established herself as a director, actor and teacher. In 1928, she helped organize the Alberta Drama League (which became a model for the Dominion Drama Festival). In 1933 she became provincial drama specialist at the Department of Extension of the University of Alberta and it was from this post that she began to recreate much of Alberta's theatre scene. She wrote technical works and broadcast her reviews and lessons on radio. She traveled the province, to school and community groups, coaching them, demonstrating and adjudicating competitions.
In 1933 she co-founded the Banff Centre for the Arts. Failing health began to play a role in her life soon after, though she continued to stay as active as physically possible. Said Gwen Pharis Ringwood of her, "Elizabeth was a force; a creative energy unleashed at a time when creativity was suspect and in a place where creativity was often ignored in the hope that it would go away."
Edmonton's Sterling Awards are named in her honour.
Information provided by Moira Day with additional information provided by Jeff Haslam.
Last updated 2016-11-25