Fortune and Men's Eyes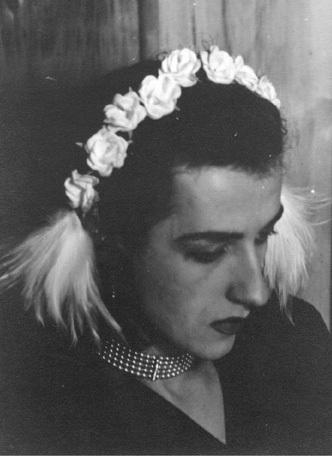 Written in 1967 by John Herbert, Fortune and Men's Eyes has been produced in forty translations in over one hundred countries. Two years before the 1969 Stonewall Riots in New York signaled the beginning of a militant gay liberation movement, Fortune was the first play to dramatize in an often shocking manner society's treatment of homosexuals and inhumane prison conditions. Under Canadian criminal law, homosexual acts were punishable by up to fourteen years in prison until 1969. Herbert's play forced both theatre audiences and the theatre itself to acknowledge the existence and rights of homosexuals. Fortune opened doors for other gay and lesbian playwrights to depict gays and lesbians on stage in a more open, realistic, non-stereotypical and non-caricatured manner.
The twelve editions of Fortune and Men's Eyes published by Grove Press in New York since 1967 have made it the most published Canadian play. It won the 1975 Chalmers Award for best Canadian play, and has been published in several Canadian play anthologies (in Richard Perkyns, ed. Major Plays of the Canadian Theatre 1934-1984. Toronto: Irwin, 1984; in Richard Plant, ed. Modern Canadian Drama. Markham, Ontario: Penguin, 1984; and in Jerry Wasserman, ed. Modern Canadian Plays, Vancouver: Talonbooks, 1985, 1993 and 2000.
When Fortune and Men's Eyes premiered in Centennial Year 1967, it shocked critics and audiences in both New York and Canada. Norman Nadel, reviewing the play for the New York Tribune, claimed the homosexual drama was so disgusting that the mention of someone vomiting in the prison's off-stage toilet came like a breath of spring. Herbert Whittaker, in the Globe and Mail, called the play "the art of washing our dirty linen in the neighbor's yard." Nathan Cohen, in the Toronto Star, wrote that Fortune "lifts the carpet and shows what is underneath." Writing during the patriotism and national euphoria of Centennial Year 1967, Cohen declared that the play presented "a truly critical challenge." "It asks deeply disturbing questions about long-established personal and social assumptions. It does not enrich our vision. It undermines it." Three years later Cohen added, "what was really shocking was that the author obviously was writing from his own experience." Covering the MGM film adaptation of Fortune, filmed in a former Quebec City prison in November 1970, the Montreal Gazette headlined its article "A Movie That Could Shake Our Society."
Written and revised from 1963 to 1966, Fortune and Men's Eyes is set in a Canadian prison for youth and deals with society's injustice towards gay people, the brutality and homosexuality within prisons, the corruption of police and guards, the education in crime for first offenders, and the painful need for friendship, affection and love between prisoners. As Herbert himself has stated about the play's plea for the acceptance of human diversity, "I do not believe that any community can learn to live with the many societies of the world unless it first learns to live with the many factions within itself."
Following rejections by George Luscombe, Artistic Director of Toronto Workshop Productions/TWP, and Canadian director George McCowan, Herbert submitted an early version of Fortune to Douglas Campbell at the Stratford Festival. Campbell accepted the play for the Festival's 1965 young actors' workshop and assigned Bruno Gerussi to direct the play. Richard Monette, the current Stratford Festival Artistic Director, was cast as the androgynous "Mona." But because of the play's homosexual subject matter, the Stratford Board of Directors forbade the single planned public performance, and it was performed privately for the Stratford actors.
Herbert also sent a copy of the play to Nathan Cohen who felt that no theatre in Canada would stage a public performance. In 1966, Cohen recommended Fortune to New York producer David Rothenberg who had just produced Megan Terry's internationally acclaimed anti-Vietnam War play Viet Rock. Rothenberg loved the play and passed it on to Dustin Hoffman who had made his New York acting debut in 1965. Hoffman, a member of the famous New York Actors Studio (home of the naturalistic "Method" style of acting) was interested in the part of "Rocky" in Fortune and along with Jon Voight as "Smitty" was among the first actors involved in the 1966 Actors Studio workshop of the play. Workshop discussions were led by the Actors Studio head Lee Strasberg. Three years before the 1969 Stonewall Riots and two years before the production of Mart Crowley's The Boys in the Band, Strasberg believed the theatre hadn't dealt with homosexuality and prison life in an honest, non-caricatured manner. He thought Fortune and Men's Eyes was a unique play that would open doors to a previously taboo subject and made Herbert a life member of the Actors Studio.
Produced by David Rothenberg, Fortune premiered off-Broadway at the Actors Playhouse on February 23, 1967 and ran until January of 1968, attracting other gay playwrights such as Tennessee Williams and Noel Coward to performances. The play toured to Chicago and San Francisco, was the first production to play the converted old stock exchange building in Montreal (the current Centaur Theatre) and ran for fifteen weeks at the Central Library Theatre in Toronto. Saul Mineo remounted the play in Los Angeles in 1969, transferring the production to New York where it ran another nine months. New productions were mounted in Sweden, Turkey, Israel, South Africa and London where Charles Marowitz launched his avant-garde Open Space Company with a nine-month run of Fortune in 1968.
In France, only a few years after the student riots of 1968, the French-language production of Fortune at the Théâtre Athenée 1971-72 became a cause célèbre protesting government censorship of the stage. At the play's opening night, the audience included luminaries such as Jean-Paul Sartre, Jean Genet, Melina Mercuri, Simone Signoret and Jeanne Moreau. Right-wing governments tried to close productions in Turkey, Argentina and South Africa where Fortune was mounted with a racially mixed cast.
To this day, the play continues to affect audiences in countries where prison reform and discrimination against gay people are still strong public issues. In 1999 Fortune ran for five months in Mexico City, produced by the Mexican Authors Society.
Information provided by Anton Wagner
John Herbert web site: http://npconsultants.com/johnherbert/
Last updated 2013-07-29