Gerussi, Bruno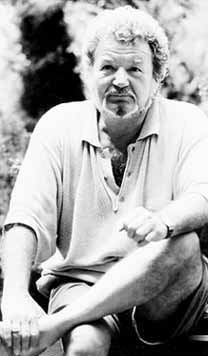 Bruno Gerussi
Popular actor born in Medicine Hat, Alberta in 1928, died in Vancouver, British Columbia, 1995.
Bruno Gerussi received a scholarship for the Banff Centre for the Arts in 1947 which launched a career on stage, radio, and especially CBC TV where he was star of the series, The Beachcombers for 19 years (from 1971-90).
In 1954 he was invited to join the Stratford Festival, then under Tyrone Guthrie, and stayed until 1965, playing many of the major roles of the Shakespearean canon, including Feste in Twelfth Night, Romeo to Julie Harris' Juliet, Ariel in The Tempest and Mark Antony in Julius Caesar. He also appeared in Michael Langham's celebrated Henry V (1956).
After Beachcombers, he occasionally returned to stage, acting with Arts Club Theatre among other companies.
Last updated 2013-01-20