Gaze, Christopher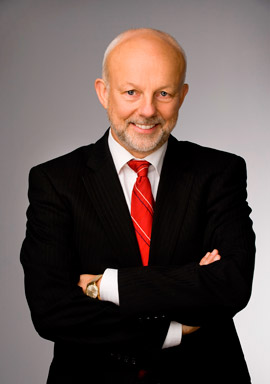 Christopher Gaze
Artistic Director and founder of Vancouver's Bard on the Beach Shakespeare Festival, Christopher Gaze was born in Surrey England in 1952, and trained at the Bristol Old Vic Theatre School. Inspired by his mentor, Douglas Campbell, he immigrated to Canada in 1975. After spending three seasons at the Shaw Festival as an actor, he moved to Vancouver in 1983, and in 1990 founded Bard on the Beach.
His directing credits for Bard include A Midsummer Night's Dream (2003 and 1990), Henry V (2002), The Winter's Tale (1997) and As You Like It (1991). Among his many roles for Bard are: Bottom in A Midsummer Night's Dream, Malvolio in Twelfth Night, the title role in Richard III, Cornwall in King Lear, and Falstaff in The Merry Wives of Windsor. In 2008 he played the title role in King Lear and in 2009 he played Solinus in The Comedy of Errors.
In addition to performing and directing for Bard, Christopher Gaze has performed in Vancouver with the Playwrights Theatre Centre and the Arts Club Theatre, and in major centres across Canada, England and the USA. In 2004 he was honoured with a Jessie Richardson Award for Best Supporting Actor for his role in the Playhouse production of Equus. In December 2012, he starred in and directed Vancouver Opera's The Pirates of Penzance.
He performs on radio, television and film, and voiceover roles for animation. He also hosts Vancouver Symphony's popular Tea & Trumpets series and their annual Christmas concerts. A gifted public speaker, he frequently shares his insights on Shakespeare and theatre with students, service organizations and businesses.
His many honours include induction into the BC Entertainment Hall of Fame, Canada's Meritorious Service Medal (2004), Honorary Doctorates from University of British Columbia and Simon Fraser University, the BC Community Achievement Award (2007), the Gold Medallion from the Children's Theatre Foundation of America (2007), the Mayor's Arts Award for Theatre (2011) and the Order of British Columbia (2012).
Source: Bard on the Beach website: http://www.bardonthebeach.org/
Last updated 2020-12-28