Grand Theatre Kingston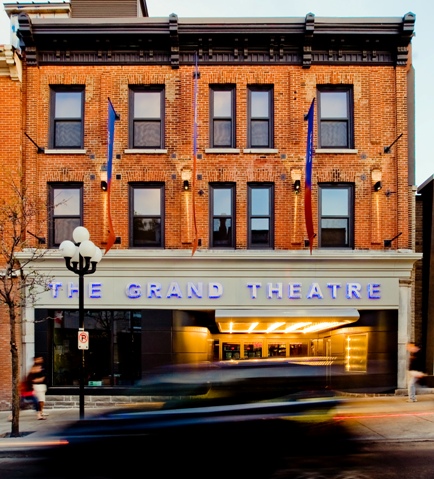 Photo: Tim Forbes
Theatre venue in Kingston Ontario, built in 1879 by William C. Martin, a businessman and supporter of the arts, and named Martin's Opera House. The theatre presented over 1200 live performances including opera, minstrels, band concerts, and hosted international celebrities such as Oscar Wilde. In 1889, it presented Canada's first opera, Leo, the Royal Cadet, written by two Kingston residents, Oscar Telgmann, and George Cameron. On December 6, 1898, the theatre was destroyed by fire.
The theatre was rebuilt in 1902 by Ambrose J. Small and E.J. Barker Pense, and christened the Grand Opera House, considered at the time as one of the most modern theatres in Canada. It opened on January 15 with the comic opera Dolly Vardon, and hosted such notable performers as Sarah Bernhardt, Harry Houdini and Al Jolson. In 1919, Ambrose Small sold the Grand and all his other theatres for $1,700,000, and mysteriously disappeared from the scene.
The Famous Players motion picture chain purchased the theatre in 1938, and it functioned as a movie house until 1961, when it closed for four years. It narrowly escaped demolition for a parking lot through the efforts of local citizens led by Margaret Shortliffe. The Grand Theatre re-opened in 1966 as Kingston's Civic Auditorium with Spring Thaw. Since then, the Grand Theatre has undergone five major renovations, the most recent in 2007. Today, the Regina Rosen Auditorium houses touring music, dance and theatre performances, and local productions. The Grand is also a venue for the Kingston Symphony Orchestra; the Blue Canoe, a community theatre for young people; and since 2014, Bottle Tree Productions, a touring company and acting school which produces musical theatre. The Baby Grand Studio features innovative theatre artists, such as Five Holes: Tales of Hockey Erotica with One Yellow Rabbit and the Rheostatics.
Website: www.kingstongrand.ca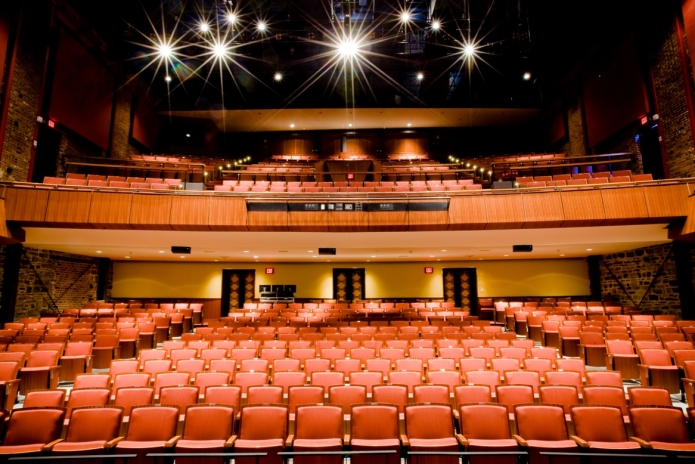 Photo: Tim Forbes
Last updated 2016-06-28