Lemay, Jacques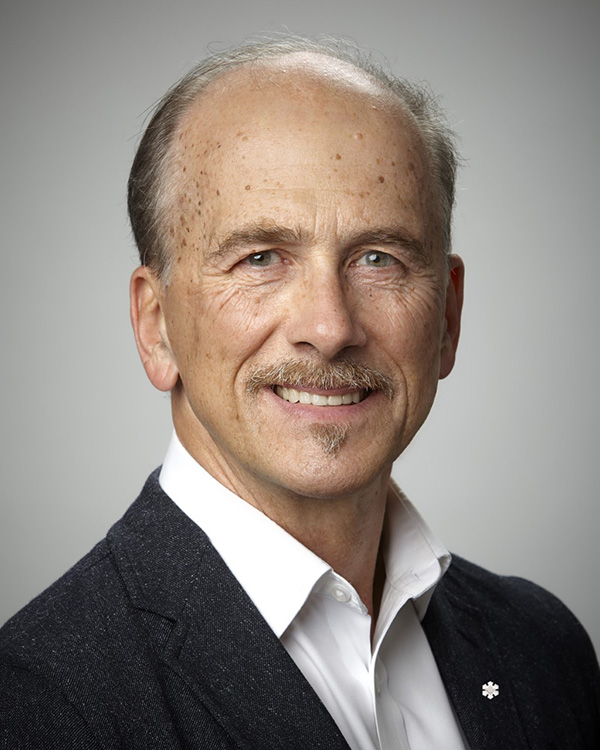 Jacques Lemay
Celebrated Producer/ Director/ Choreographer/ Fight Director and Educator, Jacques Lemay was born in Montreal. He began his professional career with the national folk dance troupe Les Feux-Follets. He was awarded a scholarship with the New York dance company Alvin Ailey. Poised to pursue a career in the United States, he chose to return to Canada where he joined the faculty of the Royal Winnipeg Ballet.
Jacques Lemay's creative works span the full gamut of theatrical and television productions including operas, ballets, symphony concerts, musicals, multi-cultural productions, royal galas, variety shows and special events. Equally at home in both of Canada's official languages, he has directed and choreographed productions in major theatres across Canada, as well as international companies. He was selected to choreograph the first and only full-length Indigenous ballet, In the Land of Spirit for the Canadian Native Arts Foundation. He was also an Artistic Director of the Charlottetown Festival.
His national pride has been a cornerstone of his career. Highlights include Artistic Director/Senior Choreographer of the Opening Ceremonies for the 1988 Calgary Winter Olympics; Producer/ Artistic Director of the 1994 Victoria Commonwealth Games; Producer/ Artistic Director of the 1997 Special Olympics World Winter Games in Toronto; Producer/ Artistic Director of Canada Summer and Winter Games; Creative Advisor for the Torino Winter Olympics Closing Ceremony; Producer/Artistic Director of five Canadian Heritage Festivals nationwide including the Canada Pavilion at Expo '86 where he was also Producer/Artistic Director of the Saskatchewan Pavilion; Artistic Director B.C. Week in Tokyo, Japan; Producer/ Artistic Director for the Opening Ceremonies of Confederation Bridge in Prince Edward Island; Artistic Director of six Royal Visits; Co-Producer/ Artistic Director of the highly acclaimed of Experience Canada/Spirit of Nation National program; Creative Advisor for Vancouver 2010 Winter Olympics Ceremonies. Lemay was selected as Staging Director and the only Canadian member of the production team for the Unveiling of the New 7 Wonders of the World in Lisbon Portugal.
As a performing arts educator, he founded the Jazz Program for the Royal Winnipeg Ballet. He also co-founded of the Young Company Program for the Confederation Centre of the Arts in Prince Edward Island, and the Canadian College of Performing Arts in Victoria, British Columbia, where he was Managing Artistic Director.
Jacques Lemay has served as a consultant to the Auditor General of Canada; Chair of the National Capital Commission's Marketing and Planning Committee; Adjudicator and advisor to the Canada Council for the Arts, as well as several provincial and territorial arts councils. He also served as Director of the Celebrate Canada. He is currently a member of the Board of Directors of Pacific Opera Victoria.
He is a recipient of the Queen Elizabeth II Golden Jubilee Medal, and was recognized as the 2010 Community Arts Leader of the Year. In 2021, he was appointed to the Order of Canada.
Website: http://jacqueslemay.ca.
Last updated 2022-01-05