Levine, Michael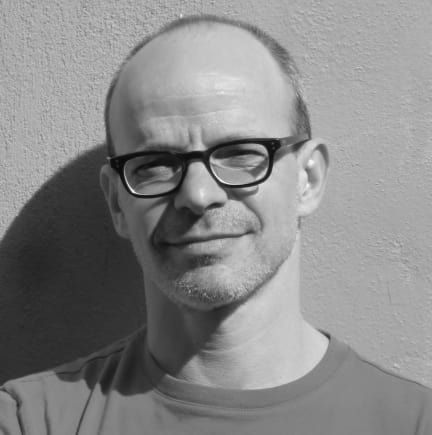 Michael Levine
Production designer, born in Toronto Ontario November 6, 1961. He studied at the Ontario College of Art, and at the Central School of Art and Design in London, England, graduating in 1983. His sets are abstract and highly metaphorical, wholly engaged with the action, sound and meaning of the performance. Lighting and colour evoke mood and space.
His early design for Eugene O'Neill's Strange Interlude in London and Broadway was critically acclaimed, and he has since worked for theatres in Europe, England, the U.S. and Canada, including the Old Vic in London and the Royal Shakespeare Company. For the Shaw Festival, he has designed Skin of Our Teeth 1984; Heartbreak House 1985; The Women 1985; Arms and the Man 1986; and Marathon 33 1987. Other notable play production designs include: Robert Lepage's Tectonic Plates (duMaurier World Stage Festival 1988), and John Mighton's Possible Worlds (Tarragon Theatre, 1997).
For Tectonic Plates he began with pictures that translated Lepage's ideas, from which he created a performance space divided into three acting areas: a pool between two dry spaces, suggesting the "plates" of different countries and cultures divided by an ocean of space and time. Transatlantic migration was suggested by pushing rows of chairs across the pool. A grand piano was suspended above the pool, played by the character of Chopin, suggesting ways in which past culture informs the present.
Since 1988, Levine has focused on opera design: he worked with Robert Lepage to create stunning and controversial interpretations of A Midsummer Night's Dream (1992), for which he covered the Olivier Stage at National Theatre, London in mud; and Bluebeard's Castle and Erwartung (Canadian Opera Company 1993), which used a gold proscenium and chiaroscuro to evoke horror and hallucination. He has also designed operas for film directors Francois Girard and Atom Egoyan.
He has received many awards for his work in Canada and Europe, including a Dora Mavor Moore Award for set and costume design for Wedekind's Spring Awakening (CentreStage 1986); a Gemini Award, the Prix de la Critique in Paris, the Edinburgh Festival Music Award, and the Toronto Arts Award. He represented Canada in the Prague Quadrennial in 1999. He was promoted to the rank of Chevalier des Arts et des Lettres in 2002.
Website: www.michaellevinestudio.com.
Sources: Natalie Rewa. Scenography in Canada: Selected Designers. Toronto: University of Toronto P, 2004.
L.W. Conolly. "Levine, Michael," Oxford Companion to Canadian Theatre. Toronto: University of Toronto P, 1989.
Last updated 2021-03-18