New Canadian Kid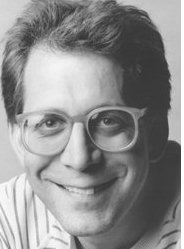 Dennis Foon
Play in one act aimed at young people, by Dennis Foon, premiered by Green Thumb Theatre For Young People in September, 1981 for a tour of British Columbia and the Calgary International Festival for Young People. Directed by Jane Howard Baker with set and costumes by Sandy Cochrane, featuring Kathryn Daniels, Robin Mossley, Wendy Noel and Colin Thomas. Subsequently produced across the country.
This is a brilliant little work which treats, with a gossamer touch, the travails of young neo-Canadians and their efforts to fit in. Foon has used a marvellous theatrical conceit for the work (as suggested by the work's initial director, Jane Howard Baker): the Canadians of the story speak a pseudo-gibberish (fairly comprehensible) while the neo-Canadians speak English. What happens, is that the kids of the story seem to be speaking in a kind of street vernacular (akin to Burgess' droogies' in Clockwork Orange) that is often hilarious.
The story is simplicity itself: Nick is trying to fit in with new friends Mench and Mug while performing the delicate balancing act between assuming his new identity and observing the traditions and values of his homeland.
Not only a young people's theatre classic, but a Canadian one as well.
Commentary by Gaetan Charlebois
Last updated 2021-07-07