Pennoyer, John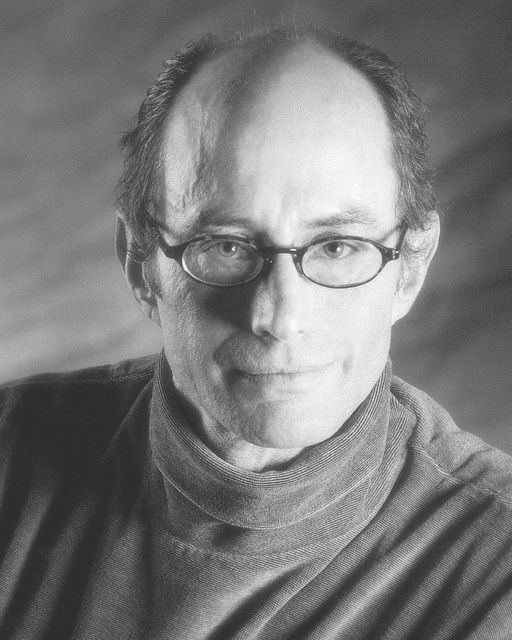 John Pennoyer
Set and costume designer, who since 1976 contributed to the artistic legacy of the Stratford Festival and to theatres across Canada. John Pennoyer graduated from McMaster University with a BA, and began his theatrical career as a props apprentice at Stratford in 1972. He learned from Stratfordís first designer, Tanya Moiseiwitsch, and trained in design under Daphne Dare, Stratfordís first Head of Design.
John Pennoyer designed thirty-five productions at Stratford, beginning with the designs for Hamlet (dir. Robin Phillips), followed by Ghosts, The Devils, Henry IV Parts 1 & 2, Henry V, Henry VI, A Midsummer Nightís Dream, The Taming of the Shrew (1979), Julius Caesar (1982), Loveís Labourís Lost (1983 and 1984), Pericles, and Mother Courage and Her Children (2014). His creative collaborations on costumes with Marti Maraden include Alice Through the Looking Glass (1994), The Merchant of Venice (1996), A Man For All Seasons (1998), The Trojan Women (2008), and The Winterís Tale (2010). His worked with Martha Henry for more than four decades on a wide variety of works, including Of Mice and Men (2007), Three Sisters (2009), Measure for Measure (2013), and Twelfth Night (2017), his last Stratford production.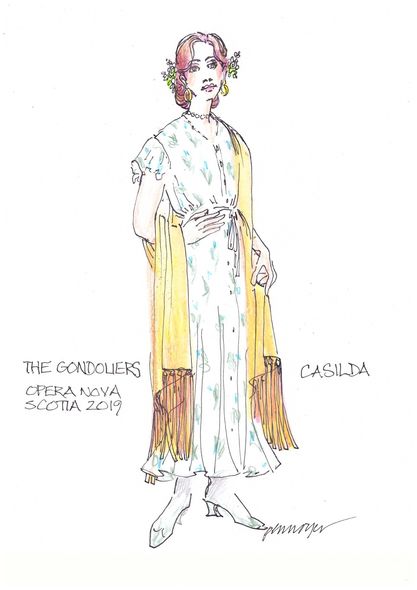 Costume design for The Gondoliers, Opera Nova Scotia, 2019.
Pennoyer has also designed for Tarragon Theatre, Young Peopleís Theatre, Thť'tre du Pítit Bonheur, National Ballet of Canada, and the Canadian Opera Company. Outside of Ontario, he designed for Thť'tre du Trident in Quebec City, the Banff Centre for the Arts, Opera Nova Scotia, Shakespeare & Co. in Lenox Ma, the Minneapolis Childrenís Theatre, the Hong Kong Repertory Theatre, the Welsh National Opera, and Tawandang Brewery in Bangkok.
He also taught at Dalhousie University, and passed his knowledge on to younger generations of designers across Canada.
John Pennoyer died on Thursday, July 29, 2021 of cancer.
Sources: Antoni Cimolino, Artistic Director, Stratford Festival.
https://agoragallery.ca/john-pennoyer-exhibition
Profile by Anne Nothof, Athabasca University
Last updated 2021-08-15