Poulin, Julien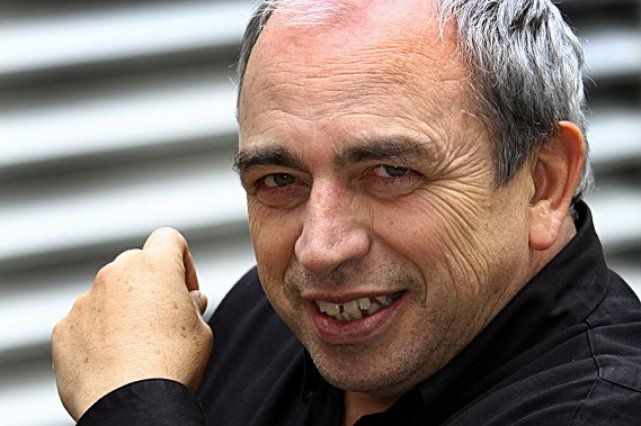 Julien Poulin
Quebec-based character actor, film director, screenwriter, and film producer, born April 20, 1946 to a working class family in eastern Montreal. Julien Poulin studied philosophy at Petit Séminaire on a scholarship, and began acting in a summer theatre, La Roulotte at the age of nineteen.
Poulin has portrayed numerous roles in many popular Quebec films and series, but is perhaps best known for his performance in the title role of several films featuring a grotesque Elvis impersonator named Elvis Gratton, a pastiche of an ignorant Americanized Quebec federalist. The first Gratton films were all co-written and co-directed by Poulin and his lifetime friend and collaborator, Pierre Falardeau; they were created in the context of the 1980 referendum on Quebec independence, and were released from 1981 to 1985. In 1999 and 2003, Poulin and Falaradeau created two more Elvis Gratton films which were also popular successes, and from 2007 to 2009, Poulin revived the role in a television series entitled Bob Gratton : ma vie, my life, which ran for 41 episodes.
On stage Poulin performed in the Théâtre de la Récidive production of Vaclav Havel's Audience (1993), as well as in the premiere of Gilbert Dupuis's Mon oncle Marcel qui vague vague près du métro Berri. In April, 2001, he appeared in the Théâtre d'Aujourd'hui world premiere of Dominic Champagne's La Caverne . In 2010, he performed in Paradis Perdu (Théâtre Maisonneuve); and as a compelling Casanova in La fin de Casanova (Théâtre Ubu).
His performances are marked by a superb voice and a splendid eye for character detail.
Source: Diane Sabourin. www.thecanadianencyclopedia.ca/en/article/julien-poulin
Profile by Gaetan Charlebois. Updated by Anne Nothof.
Last updated 2021-08-07