Théâtre Ubu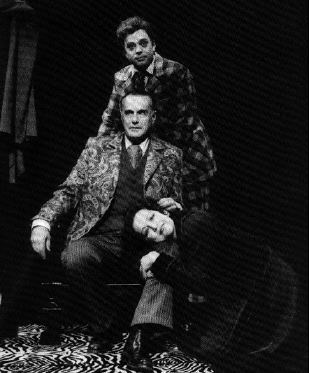 Company in Montreal, Quebec, founded in 1984 by Denis Marleau. It has become one of the most respected companies in the country and, through presentations at the Festival d'Avignon in France, the world.
From the start the company presented productions with a highly evolved aesthetic and musical tone. The productions are stark, sensationally lit, with acting that is as stylized as it is troubling. At the beginning, the company would present collages or deconstructions of works by Jarry (Ubu cycle, 1989) or Beckett (Cantate Grise, 1990), or examine artistic movements like the Russian Futurists (Luna-Park, 1992) and Dadaism (Coeurs à gaz et autres textes dada, 1981).
It turned to the exploration of the modern repertoire with productions of Roberto Zucco by Bernard-Marie Koltès (1992), Woyzeck by George Büchner (1994), Maîtres anciens by Thomas Bernhard (1995), Le Passage de l'Indiana by Normand Chaurette (1996), Urfaust (1999) and Le Petit Köchel (also by Chaurette, 2000). The Company often co-produce its work with other companies.
Since 2002, the Co-Artistic Directors are Stéphanie Jasmin and Denis Marleau.
Website: www.ubucc.ca
Jasmin,
Last updated 2021-02-10