Marleau, Denis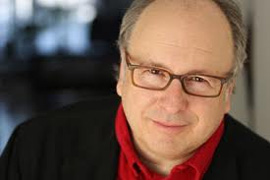 Denis Marleau
Quebec-based director, born in 1954, founder and artistic director of the Théâtre Ubu.
He studied at the Conservatoire d'art dramatique de Montréal and soon after graduating, in 1982, founded the company. He has directed over 30 productions for Ubu since, many of them having travelled world-wide and many having received prizes at festivals around the world.
His work is characterized by its lucidity of image wherein the actors, the costumes, the lighting, the blocking and the set are all part of a phenomenally clean-edged picture. There is a kind of lushness in the sparseness of Marleau's works, though. Although there is very little on the set to distract from the text (which Marleau often reworks), but the way the shadows fall, the way the actors breath within the set, the way the set itself moves provides texture.
Among his productions are Yukio Mishima's La Centième Nuit (1982), Hélène Cixous' Portrait de Dora (1983), Kurt Schwitters' Merz Opéra (1987), Alfred Jarry's UBU Cycle (1989), Samuel Beckett's Cantate Grise (1990), the acclaimed production of Bernard-Marie Koltès' Robert Zucco (1993), Georg Büchner's Woyzeck (1994), the award-winning production of Thomas Bernhard's Maîtres Anciens (1995), Frank Wedekind's Lulu (1996), Normand Chaurette's Le Passage de l'Indiana (1996) and his adaptation of the Faust legend, Urfaust (1999 - it subsequently toured to Germany where it received rave reviews). In summer 2000, he again worked with Chaurette, beginning an international tour of Petit Köchel in Avignon, in France. He also directed Maurice Maeterlinck's Intérieur at Théâtre du Rideau Vert (January, 2001).
Denis Marleau often works with the same actors but in co-production with other companies as was the case with Lulu and Passage..., co-produced with the Théâtre du Nouveau Monde.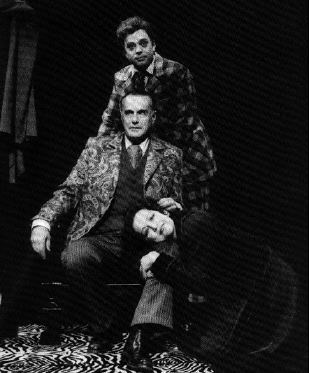 From 2000 to 2007, he was Artistic Director of the French theatre section of the National Arts Centre, where he continued with the production of new Quebec plays (in particular by Wajdi Mouawad, Serge Boucher, Daniel Danis, Normand Chaurette, Evelyne de la Chenelière, and Jean-Marc Dalpé), as well as contemporary authors. He encouraged the development of new works through a master classes, and toured productions to Europe.
In 1998, he received a Governor General's Award (National Arts Centre Award). In 2012, he was awarded a Governor General's Performing Arts Award for Lifetime Artistic Achievement.
He once said, "Theatre is to try to give a human dimension to myth and legend but also, through the spoken and heard, to admit the audience into an intimacy they would not otherwise know."
Profile by Gaetan Charlebois.
Last updated 2020-07-17