Dalpé, Jean-Marc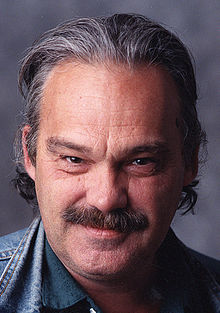 Jean-Marc Dalpé
Playwright, novelist, poet, actor, director, and translator, born in Ottawa, Ontario in 1957, who has been very active in Franco-Ontarian theatre.
He studied at the Conservatoire d'Art Dramatique de Québec before he co-founded the Théâtre de la Vieille 17 in Sudbury as well as working closely with the Théâtre du Nouvel-Ontario.
He worked in many collective creation s before writing his first play, Le Chien (1987), which won the Governor General's Award. This, and his subsequent plays, have been produced in French and English across the country. He has won two more Governor General's Awards, the second for Il n'y a que l'amour (1999), a collection of eight plays, three stories, and poetry; and the third in French fiction for Un vent se lève qui éparpille (2000).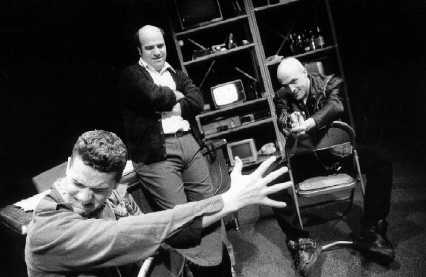 His other plays include: Hawkesbury Blues (1982), Nickel (1984) (both with Brigitte Haentjens), Eddy, Lucky Lady (1995), Trick or Treat (1999).
August, An Afternoon in the Country, received its English-language premiere at the playRites Festival in Calgary (2008), in a translation by Dalpé's wife, Maureen Labonté. In this black comedy four generations of a family gather to celebrate an impending marriage, and witness the breakdown of another. They are all trapped in static lives, consumed by inconsequential details and futile nostalgia -- much like the Russians in Turgenev's play, to which it alludes.
In 2017, for the National Arts Centre, Jean Marc Dalpé, Alexis Martin and Yvette Nolan created Bisons and Canons: Gabriel Dumont's Wild West Show with a team of seven other writers representing the various communities involved in the Métis Uprising of 1870-1885 represented in the show -- Métis, Indigenous, English and French: David Granger, Laura Lussier, Andrea Menard, Gilles Poulin-Denis, Paula-Jean Prudat, Mansel Robinson, and Kenneth T. Williams.
In January 2018, his play La Queens' opened at Théâtre la Licorne. Set in Northern Ontario, it focuses on the conflict between two sisters over their inheritance, l'Hôtel-Motel La Queens. One clings to the family history and sense of place; the other wants to leave the past behind.
In 1997, Dalpé was made a member of L'Ordre des Francophones d'Amérique. He was also awarded honorary doctorates by l'Université d'Ottawa and Laurentian University in Sudbury. He currently lives in Montreal with his family.
Profile by Gaetan Charlebois and Anne Nothof.
Last updated 2020-06-05