Rainville, Fernand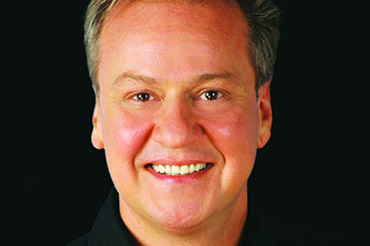 Fernand Rainville
Director/actor who graduated from the National Theatre School of Canada in 1985. Fernand Rainville has directed over a hundred contemporary and classical plays, as well as large-scale variety shows and spectacles.
His first outing as a director was the Théâtre Il va sans dire production of Les Deux Gentilhommes de Vérone/Two Gentlemen of Verona in 1985. Since then, he has directed several important productions, including Glengarry Glen Ross (1989, Theatre la Licorne, and on tour), the French premiere of Tomson Highway's Les Reines de la réserve/The Rez Sisters (1993, Théâtre Populaire du Québec), the French premiere of Brad Fraser's Poor Super Man (1995, Théâtre de Quat'Sous). He was assistant to the director of the bilingual Montreal production of Les Misérables (1992, Théâtre St-Denis). He directed La chatte sur un toit brûlant/Cat on a Hot Tin Roof for Compagnie Jean-Duceppe (April, 2000) and Macbeth for Théâtre du Nouveau Monde (February, 2001).
For the production, Légendes fantastiques (1998 to 2007) he was awarded the Quebec Tourism Prize. He also directed Saka (2007-2009), an equestrian show performed under a big top. Since 2005, he has worked as director of creation with Cirque du Soleil on several productions, including the re-imagining of The Tempest for women, Amaluna. He was the artistic director of the opening ceremonies of the Outgames at Montreal's Olympic Stadium in 2006, and co-director for the opening ceremony of the Montreal 2005 – XI FINA World Championships.
He has also worked extensively in television.
Profile by Gaetan Charlebois. Additional information from Cirque du Soleil website
Last updated 2020-04-17