Théâtre la Licorne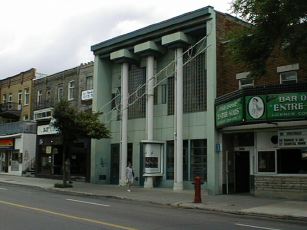 Théâtre de la Licorne
Small theatre complex in Montreal, Quebec, founded by Jean-Denis Leclerc, its first Artistic Director. Denis Bernard was A.D. from 2009 to 2019; the current A.D. is Philippe Lambert.
Théâtre la Licorne houses the productions of Théâtre de la Manufacture and the many companies Manufacture hosts.
Originally housed in a small bar on St-Laurent Boulevard, the house transferred to a new venue in 1981 on Papineau Street (across the street from Théâtre des Variétés and beside a bingo hall).
The venue comprised a flexible café/bar theatre of 150 seats and a restaurant until 1995 when the restaurant was turned into a 60-seat venue.
Much of the work here is contemporary or reappraisals of the classics.
Website: https://theatrelalicorne.com
Last updated 2021-12-13