Théâtre la Licorne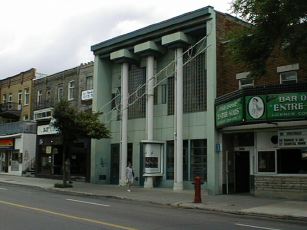 Théâtre de la Licorne
Small theatre complex in Montreal, Quebec, that houses the productions of Théâtre de la Manufacture and the many companies Manufacture hosts.
Originally housed in a small bar on St-Laurent Boulevard, the house transferred to a new venue in 1981 on Papineau Street (across the street from Théâtre des Variétés and beside a bingo hall).
The venue comprised a flexible café/bar theatre of 150 seats and a restaurant until 1995 when the restaurant was turned into a 60-seat venue.
Much of the work here is contemporary or reappraisals of the classics.
Last updated 2020-04-17