Stanley Industrial Alliance Stage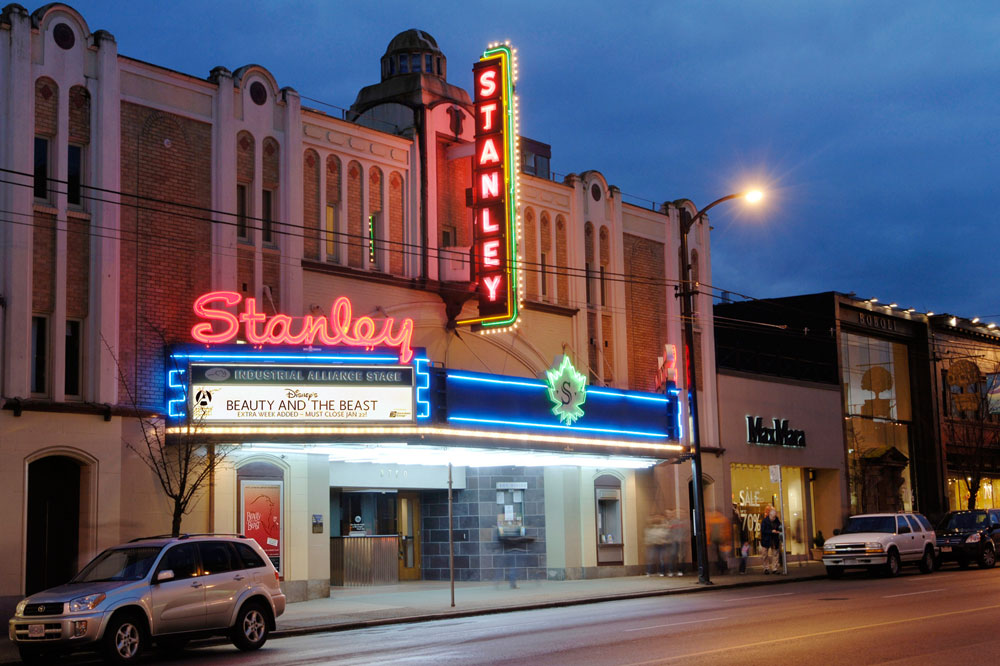 Stanley Industrial Alliance Stage exterior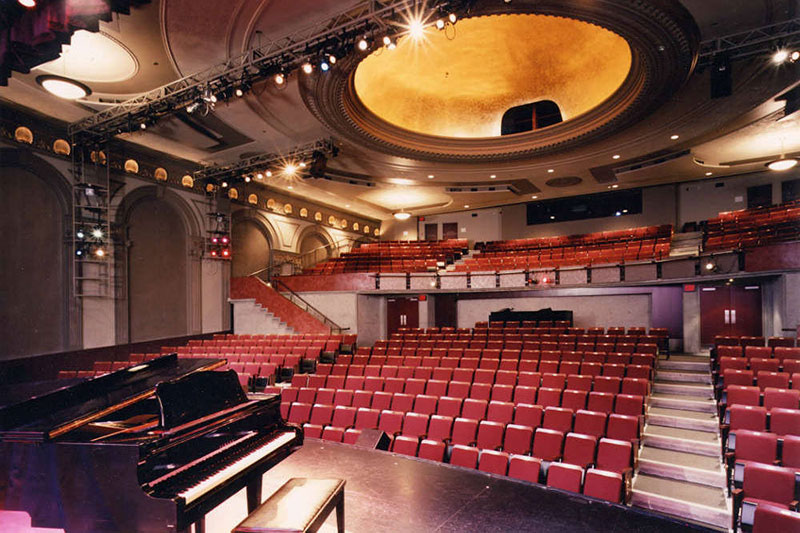 Stanley Industrial Alliance Stage interior
Beautifully refurbished art deco theatre in Vancouver, British Columbia, that is now home for the Arts Club Theatre.
The house was built by Frederick Guest, an owner of a chain of theatres in Ontario, and was designed by Henry Holdsby Simmons (also designer of the Grandview and Olympia theatres). It opened December 15, 1930 with Lillian Gish's first talkie, One Romantic Night. It was a luxurious venue using the best materials from Canada and abroad. The venue originally functioned as a cinema as well as a theatre with live performances, notably by Vancouver Little Theatre. The house closed in 1991. It was purchased from owners Famous Players by several groups lead by Save Our Stanley (headed by Dr. Tom Perry) and a fund-raising organization including Vancouver Theatresports and the Arts Club. All levels of government kicked in with duMaurier being the lead corporate sponsor.
It was renovated by architects Thom Weeks, Jennifer Stanley (both with Proscenium Architecture and Interiors Inc.) and Architectura Inc (which also worked on renovations to the Orpheum and Queen Elizabeth Playhouse). The ornamentation was largely preserved with the stage expanded.
The first production in the new Stanley in October of 1998 was Swing by Dean Regan.
Information provided by Elaine Bougie Gilligan.
Last updated 2021-11-03