Théâtre de Marjolaine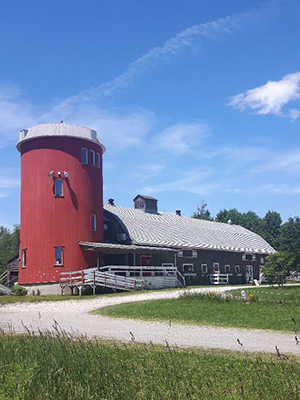 Théâtre de Marjolaine
Unconventional summer theatre in Eastman, Quebec, near Sherbrooke, founded in 1960 by Marjolaine Hébert (after whom it is named), Gilbert Comtois, Hubert Loiselle and Louise Rémy.
At the beginning the company offered the usual light summer fare but in 1964 dedicated itself to the presentation of new and repertory Quebec works, especially musical theatre.
When Mme Hébert retired in 1993, the building was sold off and housed the Théâtre d'Eastman.
However, in summer, 2002, a new company took over the theatre and decided to use its original name.
Website: www.lamarjolaine.info.
Last updated 2020-01-16