Trunk Theatre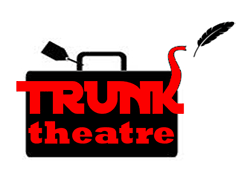 Independent theatre company, Trunk Theatre was founded in 2006 at the Edmonton International Fringe Festival, with the mandate to present thought-provoking contemporary theatre from the international repertoire. The founder and Artistic Director is Amy DeFelice, daughter of James DeFelice.
Productions include: Ashes to Ashes by Harold Pinter; Or, by Liz Duffy Adams; The Clean House and In The Next Room or The Vibrator Play by Sarah Ruhl; Days of Wine and Roses by Owen McCafferty; One Flea Spare by Naomi Wallace; The Colleen Bawn (reduced) by Dion Boucicault; St Nicholas by Conor McPherson; Dying City by Christopher Shinn; Sailorís Song by John Patrick Shanley; 4:48: Psychosis by Sarah Kane; The Amish Project by Jessica Dickey; thom pain: based on nothing by Will Eno; Emphysema: A Love Story by Janet Munsil; and Fen by Caryl Churchill (2016).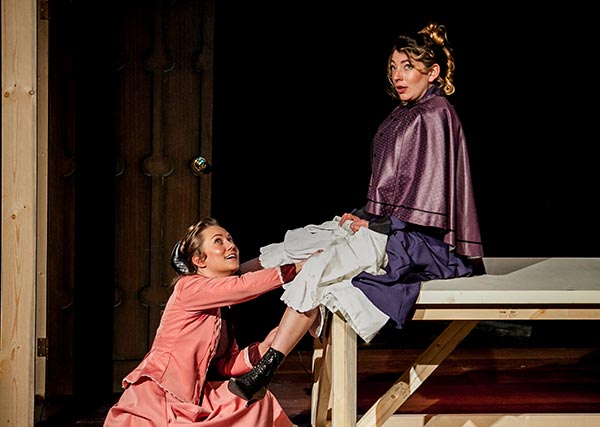 In the Next Room or The Vibrator Play (2016), with Gianna Vacirca (l) and Caley Suliak. Photo by Mat Busby.
Trunk Theatre presented Caryl Churchill's A Number for the Royal Society of Canada. For the Edmonton International Fringe Festival in 2016, the company presented a compelling production of Good With People by Scots playwright David Harrower (dir. Amy DeFelice).
Trunk Theatre productions have been nominated for multiple Elizabeth Sterling Haynes Awards (Sterling Awards).
Last updated 2017-10-31