Two Planks and a Passion Theatre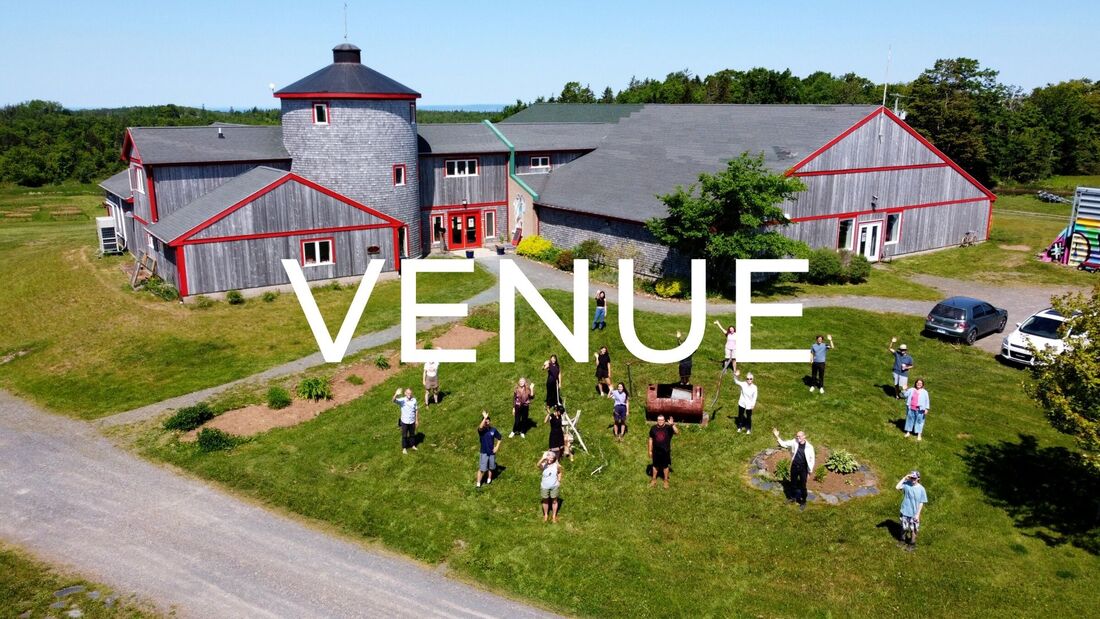 Two Planks and a Passion Theatre
Summer theatre company founded in Canning, Nova Scotia in 1992 by Chris O'Neill and Ken Swartz, who envisioned it as "a theatre rooted in emotional realism and community experience," providing strong roles for women, and working with strong texts.
It is dedicated to commissioning, developing, and producing challenging Canadian drama created in rural Nova Scotia, and disseminating this work through site-specific productions at the Ross Creek Centre for the Arts and across Canada through extensive national touring. It also contributes to community development through theatrical outreach programs for schools and organizations.
The company has produced a range of works, including Pélagie by Allen Cole, Vincent deTourdonnet and Antonine Maillet, based on Maillet's award-winning novel; Halo by Josh MacDonald, a comic drama about the chaos resulting from the appearance of Jesus on the wall of a donut shop; Westray: The Long Way Home by Ken Schwartz and Chris O'Neill, the story of one extended family caught up in the infamous mine disaster of 1992; Hockey Mom, Hockey Dad by Michael Melski, the story of two single parents dealing with issues of violence in hockey and in relationships; Whereverville, by Josh MacDonald, the real-time depiction of a single, decisive night in the life of a small community facing relocation. All of these works have toured nationally several times, and have been published. In 2003 Two Planks premiered Jackie Torren's new work Georama at the National Arts Centre's Atlantic Scene Festival.
In 2007, the Company presented its first outdoor season. For its 25th anniversary in 2016, it produced Liberation Days by David van Belle, and Mary Celeste by Fire by Ken Schwartz.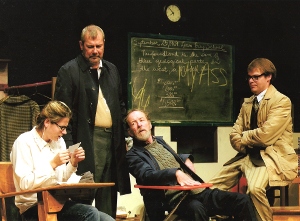 Whereverville by Josh MacDonald, Set Designed by Ian Pygott, costumes by Denyse Karn. (2004) L to R, Francine Deschepper, John Dartt, Michael Chiasson, Geoff McBride.
Each year the company offers Passion Plays, a ten-day workshop series involving playwrights, actors, and dramaturges that culminates in staged readings throughout the province.
Two Planks has developed projects for teens surrounding issues of homelessness (2004) and bullying (2002), as well as workshops for health-care providers, transition home residents, and teachers in the public school system and their students.
In 2002 Ken Schwartz and Chris O'Neill were awarded the Queen's Golden Jubilee Medal in recognition of their achievements.
The current Artistic Director is Ken Schwartz.
Website: www.twoplanks.ca
Last updated 2021-08-25