Welsh, Kenneth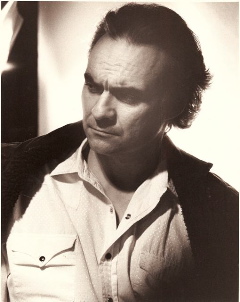 Kenneth Welsh
Accomplished and popular actor for film, television and stage, Kenneth Welsh was born March 30, 1942 in Edmonton Alberta; he died May 5, 2022 peacefully at home. He studied drama at high school in Edmonton (the only province in which drama was on the curriculum), and at the University of Alberta, before moving to Montreal for three years to study at the National Theatre School of Canada in Montreal.
From 1966 to 1972, he played more than twenty roles at the Stratford Festival, including: Lord Hastings in Richard III (1967), Hamlet (1969), MacDuff in Macbeth, and Edgar in King Lear (1972).
His extensive stage work in the United States included: Orlando in As You Like It, American Shakespeare Theatre, Stratford, CT, 1976; Charlie Evans in One Crack Out by David French, Marymount Manhattan Theatre, New York City, 1978; Taylor in Curse of the Starving Class, Public Theatre, New York City, 1978; Ivan Kusmich Shpyokin (the postmaster) in The Inspector General, Circle in the Square, New York City, 1978; Philip Hill in Whose Life Is It, Anyway?, Trafalgar Theatre, New York City, 1979; title role, Cyrano de Bergerac, Goodman Theatre, Chicago, IL, 1980; Max in The Real Thing, Plymouth Theatre, 1984; Virginia's father and Leonard Woolf in Virginia, Public Theatre,1985; Johnny in Frankie and Johnny in the Clair de Lune, Manhattan TheatreClub, New York City, 1986; John Honeyman in A Walk in the Woods, Yale Repertory Theatre, New Haven, CT, 1987; Standup Shakespeare, Theatre 890, New York City, 1987. In 1997 Welsh co-starred opposite Stockard Channing in The Little Foxes at New York's Lincoln Center. The same year, he directed Charles Dennis's play SoHo Duo at the West Bank Theatre in New York.
Kenneth Welsh returned to the Canadian stage in 2007 as Jacob in Leaving Home by David French at the Soulpepper Theatre Company in Toronto. He scored a personal triumph in his one man version of Under Milk Wood again at the Soulpepper in 2008, accompanied by two Foley Artists and a musician onstage to provide tonal colour for the poetry. In 2015, he "performed" the Gospel According to Mark at Soulpepper.
He is perhaps best known for his many television roles, including the villainous Windom Earle on Twin Peaks (1990), and in docudramas, playing American political figures such as New York Governor Thomas E. Dewey in F.D.R.: The Last Year (1980); American president Harry S. Truman in Hiroshima (1995) and in Haven (2001); and Chief of Staff James Baker in The Day Reagan was Shot (2001). He has also played Peter Lougheed in the controversial CBC docudrama, The Tar Sands (1977); Saskatchewan politician Colin Thatcher, convicted of the murder of his wife, in Love and Hate: The Story of Colin and Joanne Thatcher (1989); American journalist James "Scotty" Reston in Kissinger and Nixon (1995), and Thomas Edison in Edison: the Wizard of Light (1998).
His film credits included Loyalties (1986, dir. Anne Wheeler); Margaret's Museum (1995, dir. Mort Ransen); and The Aviator (2004, dir. Martin Scorsese).
He won five Geminis for Canadian television roles, and a Genie for his supporting role in Margaret's Museum in 1996. In 1999 he was awarded an Honorary Doctorate by the University of Alberta, and in 2003, he was made an Officer of the Order of Canada.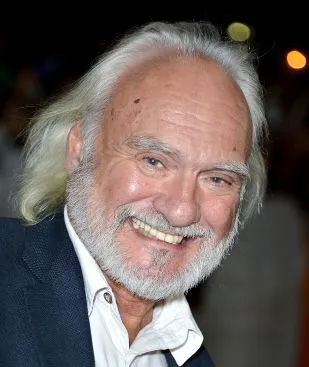 Kenneth Welsh
Kenneth Welsh enjoyed playing "real individuals":
"Oh yes, I like it when there is some sort of blueprint based on a real person. Then you can do all kinds of interesting research and try to come up with a portrait. It's like when an actor is given the chance to paint. It may seem painting by numbers, but its not. When you do your research then you can transform yourself according to the color of that character. The more you discover about it, the more detail you can put into it. I truly enjoy that kind of research and learning about people like Edison and Truman, and even Thatcher. It is always a great study for me to unearth details about someone's life that I am about to become. I think that's really great fun. It really is an extra dimension." (quoted from http://www.bakerstreetdozen.com/welsh.html)
His son, Devon Welsh, is a singer-songwriter.
Profile by Anne Nothof, Athabasca University
Last updated 2022-05-10