Beagan, Tara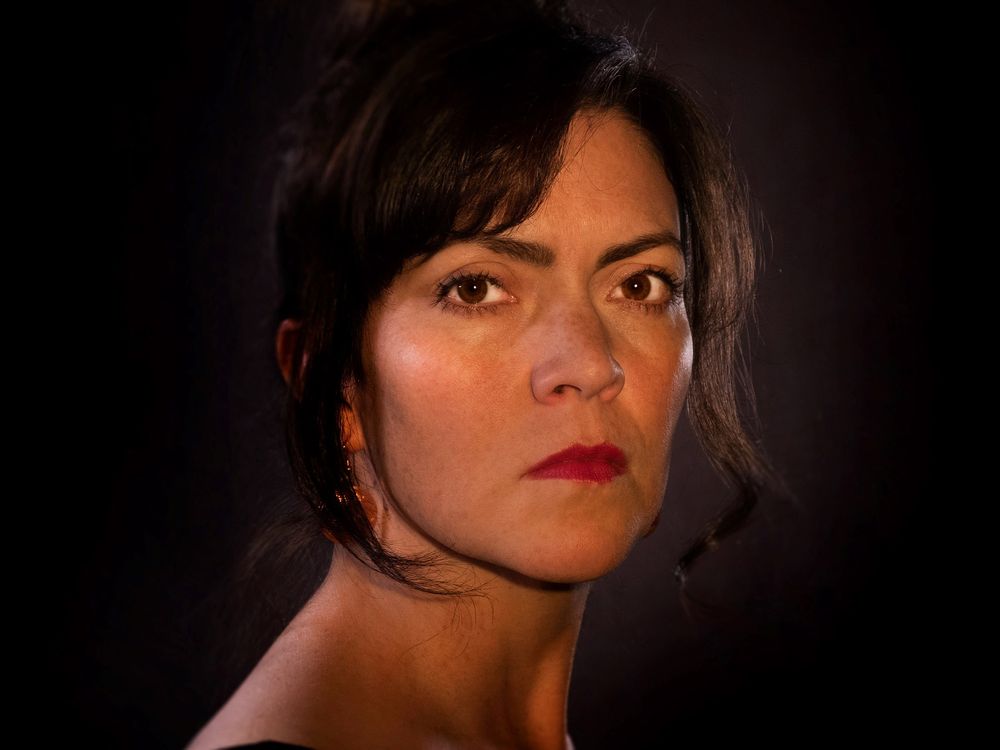 Tara Beagan
Playwright, director, actor, costume design, producer, based in Calgary, Alberta, Tara Beagan has Ntlaka'pamux First Nation and Irish heritage. She grew up in Lethbridge, and trained as an actor at Red Deer College, and in the University of Alberta B.A. program. In 2009, she moved to Toronto to pursue a career in acting.
She has been an actor, director, dramaturg, community liaison, playwright-in-residence, and an artistic associate for Native Earth Performing Arts, and Artistic Director from February 2011 to December 2013.
With Andy Moro, Tara Beagan founded ARTICLE 11 in 2013, to create live performance works with an holistic approach. The Company is named for the 11th Article of the United Nations Declaration on the Rights of Indigenous Peoples. ARTICLE 11's performative installation DECLARATION was featured at the National Arts Centre and the Royal Ontario Museum; and presented in Calgary at One Yellow Rabbit's High Performance Rodeo and MT Space's IMPACT in 2017. In 2019, the Company premiered Deer Woman by Beagan at the Sydney Festival, a one-woman play about a Blackfoot woman exacting vengeance for the murder of her younger sister and thousands of other Indigenous women recorded as missing or murdered in Canada. It subsequently played at the Edinburgh Fringe Festival, and was live-streamed in a co-production with Downstage Performance Society by the National Arts Centre when the Covid-19 pandemic closed theatres around the world in 2020-21.
As a playwright, Beagan has been in residence at Cahoots Theatre Projects and the National Arts Centre. She is the author of twenty plays. Among them are commissions from Theatrefront, KICK, mysterious entity, and Praxis. Five are published: In Spirit (2017), "The Wood" (Part 3 of The Mill 2011), and Dreary and Izzie (2007) by Playwrights Canada Press; Reckoning (2016, three short plays with Andy Moro) by Scirocco; and Honour Beat (2019). Two plays have received Dora Mavor Moore Award nominations.
Honour Beat premiered at Theatre Calgary in 2018 (dir. Michelle Thrush, set and production design by Andy Moro). Monique Mojica played the elder of two half-sisters, who visit their dying mother in the hospital. They have taken very different paths, and have long been estranged. Their mother's final wish is that they be reconciled.
In January 2020, an all-Indigenous production of The Ministry of Grace premiered at Belfry Theatre. A young Ntlaka'pamux woman from Nicola valley in British Columbia is recruited by a villainous evangelist for a travelling revival show to demonstrate her ability to read the bible.
As an actor, Beagan received Dora and Betty Mitchell Award nominations for her performance in Thy Neighbour's Wife for UnSpun, and Urban Curvz. She has performed in theatres across Canada, including: Tarragon Theatre, Nightwood Theatre, Factory Theatre, Crate Productions, Caravan Farm Theatre, Theatre NorthWest, Theatrefront, The Theatre Centre, Theatre Passe Muraille, KICK Theatre, Centre for Indigenous Theatre, Praxis Theatre, mysterious entity, Western Canada Theatre Company, Gateway Theatre, Saskatchewan Native Theatre Company (now named Gordon Tootoosis Nīkānīwin Theatre), and Persephone Theatre.
Beagan has also appeared on CBC radio (acting in Dead Dog City by Thomas King); and on TV (including This is Wonderland by George F. Walker).
She is an adjunct instructor at the Dan School of Drama and Music, Queen's University.
In 2020, she was awarded the Siminovitch Prize in Theatre for playwriting.
Website: www.tarabeagan.com.
Profile by Anne Nothof, Athabasca University
Last updated 2021-02-20