Aléola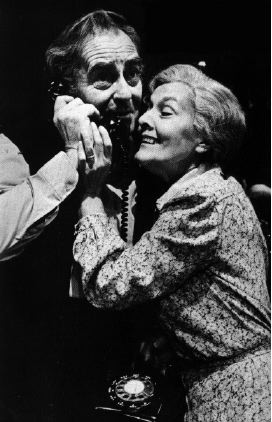 Drama in two acts by Gaëtan Charlebois. Aléola premiered at McGill University on December 6, 1977 with Babo Leibovitch and Louis Hanrahan, directed by Leibovitch. It won the Clifford E. Lee Award in 1978 and premiered professionally at Theatre 3, January 6, 1979, with Claire Caplan and Guy Pariseau, directed by John Juliani and designed by the director and Lee Livingstone. Subsequently the play was performed in Toronto, Minneapolis, Calgary, London (England), Montreal, Caraquet, on television and radio, in the original English, in a Québécois adaptation by Jean Daigle, and in an Acadian adaptation by Laval Goupil.
Aléola is a gentle story, with nationalist undercurrents, of an old rural couple now living in Montreal, celebrating their 53rd anniversary and awaiting a call from one of their eight children. The call never comes, and the couple is forced into a final, decisive and lushly romantic act. Despite general critical approval on its professional début (Edmonton Journal), the play failed in Toronto. In French, in Montreal, it received a better reception and a good audience, partially due to a magnificent cast: Gisèle Schmidt and Guy Provost (who also performed in the television production).
Readings: Gaëtan Charlebois. Aléola. Vancouver: Talonbooks, 1980.
Commentary by Gaetan Charlebois.
Last updated 2020-02-14