Daigle, Jean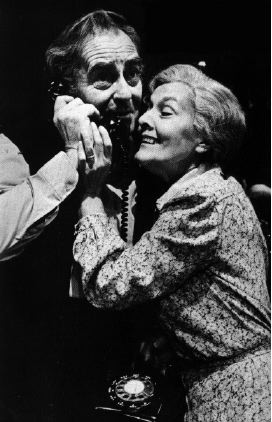 Playwright and actor, based in Quebec.
After having trained as an actor at the Conservatoire d'art dramatique de Montréal, Jean Daigle acted on radio, television and stage from 1949-1965, notably for Théâtre du Nouveau Monde, Théâtre du Rideau Vert and Radio-Canada.
He edited scripts for Radio-Canada and Télé-Métropole and gradually gave up acting. He began to write for the stage, television and radio, and in 1968 started painting as well. (The graphics for his published works are sometimes created by him).
His plays include Coup de sang (Théâtre du Nouveau Monde, 1976); Le Jugement dernier (Compagnie Jean-Duceppe, 1979); La Débacle (Théâtre du Rideau Vert, 1979); Les anges cornu (Théâtre Palace de Granby, 1988; Vieux Théâtre de St-Fabien, summer, 2002 ); Rimbaud - Verlaine; Le Regard du miroir; La Grand' Demande; Colette et Sido; L'Heure Mauve; and Le Linge Sale.
His adaptations include Gaëtan Charlebois' Aléola (Théâtre du Rideau Vert, 1980).
Profile by Gaetan Charlebois
Last updated 2019-11-14