Azimuth Theatre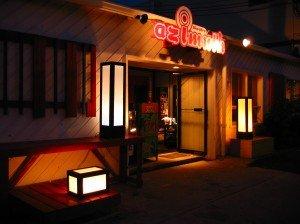 Azimuth Theatre
Independent theatre company, based in Edmonton Alberta, which began as a touring social action theatre. Azimuth Theatre was founded in 1987 in association with the Sherwood Park Alberta Royal Canadian Mounted Police, as a way of increasing community awareness of crime prevention issues. Three research-based dramas were produced from 1987 to 1990, under the direction of Deborah Hurford and the RCMP Crime Prevention/Police Community Relations Unit: Echo Mortal (impaired driving, 1987), A Shade of Rain (adolescent suicide, 1988), and Under Broken Wings (family violence, 1988-90).
The Azimuth Theatre Association became incorporated in the summer of 1991 with a Board of Directors comprising performing artists and community development specialists who were interested in the potential of theatre to empower individuals and initiate positive change.
Since its incorporation, Azimuth Theatre has created and toured numerous productions addressing social issues to over 151,000 youths and adults. The company has performed for communities, schools, universities and colleges, correctional centres, First Nations reserves, conferences, and theatre festivals throughout western Canada.
Productions include: Faithless (2005) by Chris Craddock and Steve Pirot; Dream Life (2004) by Chris Craddock; Dead Man Talking (2004), by Jeremy Baumung; Boy Groove (2003), by Chris Craddock, with songs and lyrics by Aaron Macri; Porn Star (2002) by Chris Craddock ; Breasting the Waves (2001) by Kate Banigan, Pru MacEvoy, Sophie Lees, and Heather Swain; The Day Billy Lived (1999) by Craddock; and Wrecked (1999) by Craddock. Many of these productions have received Elizabeth Sterling Haynes Awards nominations.
In the winter of 2001, Azimuth opened an Edmonton venue - The Living Room Playhouse, a studio theatre seating 55, for the production of new Canadian works. The company lost this venue in 2014, but has resumed an active creation of new plays with its 2016/17 season, including Nicole Moeller's The Creature, the Princess and a Crow.
Azimuth also sponsors the Expanse Movement Arts Festival of new and innovative performance works in collaboration with Workshop West Theatre's Canoe Festival and Fringe Theatre Adventures.
Past Artistic Directors have included Chris Craddock (2001-05) and playwright and actor Steve Pirot, who has been with Azimuth in various capacities since 1993. In 2016, the Artistic Producers were actor/director Murry Utas, Vanessa Sabourin and Kristi Hansen (The Maggie Tree co-founders). Sabourin and Hansen were co-producers from 2018 to June 2020, when they announced that they would be "transitioning out of leadership to make these positions available for new vision to shape and mould the company" (website). In September 2020, Morgan Yamada and Sue Groberdham were appointed joint Artistic Producers.
Website: www.azimuththeatre.com
Profile by Anne Nothof, Athabasca University
Last updated 2020-09-08