Hansen, Kristi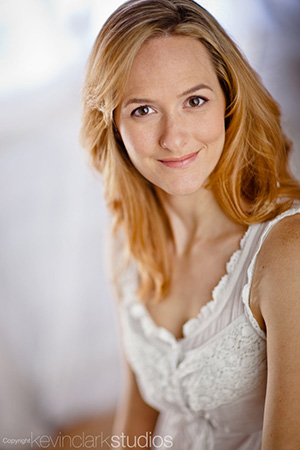 Kristi Hansen
Versatile, gifted actor, dramaturge, producer, and playwright, based in Edmonton Alberta, Kristi Hansen has worked with many theatres in a wide variety of roles. She is a graduate of the BFA acting program at the University of Alberta, and of the MacEwan University Theatre Arts Program (2001).
Some of her acting credits include: Irma Voth by Chris Craddock (Theatre Network 2017); Star Killing Machine (Broken Toys Theatre); The Hollow (Vertigo Theatre); Alice Through the Looking Glass (Citadel Theatre); Christina/Philippe (Northern Light Theatre; 10 out of 12 and Passion Play (Wild Side Productions); The Jazz Mother, Pith, The Scent of Compulsion and The Ambassador's Wives by Stewart Lemoine (Teatro La Quindicina); The Sound of Music (National Arts Centre); A Midsummer Night's Dream, King Lear (Cordelia), Romeo and Juliet and Love's Labour's Lost (Free Will Players); Little Elephants by Belinda Cornish (Shadow Theatre); Apocalypse Prairie (Azimuth Theatre; Grace et Gloria (UniThéâtre): Dying City (Trunk Theatre); The Spine Cobbler, Monstrosities, Age of Arousal by Linda Griffiths, Hroses: An Affront to Reason, Folie à Deux by Trevor Schmidt, and Hunger Striking (The Maggie Tree).
Hansen has also participated regularly in the Edmonton International Fringe Festival, including multiple roles in The Colleen Bawn by Dion Boucicault (2016), and a flaky interrogator in The Receptionist by Adam Bock (2017).
In April 2018, she starred in the premiere of The Silver Arrow: The Untold Story of Robin Hood by Mieko Ouchi at the Citadel Theatre (music composed by Hawksley Workman, directed by Daryl Cloran). It provides a new twist on the classic Robin Hood adventure story, featuring a female protagonist and aerial acrobatics.
in 2019, she convincingly played an ambitious but fraught mother in the Canadian premiere of Miss Teen by Michele Riml for Shadow Theatre (dir. John Hudson). For Catalyst Theatre she played a WWII British agent in The Invisible - Agents of Ungentlemanly Warfare at Vertigo Theatre, Calgary. In October, 2021, she co-starred as a middle-aged woman trying desperately to have a baby via artificial insemination in the premiere of Hiraeth by Belinda Cornish for Bright Young Things at the Varscona Theatre.
Her one-woman play, Woody (NextFest 2015), is based on her own experience as a leg amputee. It interweaves Hansen's personal story of amputation with those of landmine survivors in other countries. The show uses both narration and the vocal-mass style of storytelling, which enabled Hansen to play all the characters:from a Rwandan landmine survivor to Bishop Desmond Tutu.
Kristi Hansen is the co-founder and co-Artistic Director of The Maggie Tree. Until 2020, she was the co-Artistic Producer of Azimuth Theatre. She has also been an Ensemble Member of Teatro La Quindicina. She is a strong advocate for women's roles and positions in theatre, and for new play development and production. For Hansen, "Canadian theatre is defined by the little shows that become gems through simple theatre magic" (EdmontonExaminer.com).
In November 2018, she was named as one of the "Top Forty Under Forty" in Avenue, an Edmonton magazine. In 2021, she was the recipient of the Edmonton Artists' Trust Fund.
She is married to actor Sheldon Elter.
Profile by Anne Nothof, Athabasca University
Last updated 2021-10-29