Campbell, Norman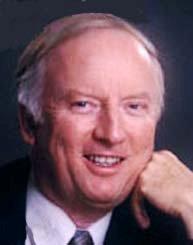 Norman Campbell
Composer, television producer and director born in Los Angeles, California, 1924, died April 2004. After graduating from the University of British Columbia, he composed songs which brought him to the attention of CBC with whom he would form a lifelong relationship, directing and producing for television opera, operettas, ballet and productions of Stratford Festival performances (Pirates of Penzance, 1985, which won him a Gemini Award).
Norman Campbell is probably best known, however, for his part in the creation of Anne of Green Gables at the Charlottetown Festival, for which he wrote the music in 1965 and which still plays at the Festival to this day.
He also wrote the music for his wife Elaine's lyrics, script by Don Harron for The Wonder of it All, a musical based on the life of Emily Carr, first produced as a television special by the CBC in 1971, and then at Victoria's Newcombe Auditorium in 1980 (dir. Peter Mannering).
Last updated 2010-02-12