Cronyn, Tandy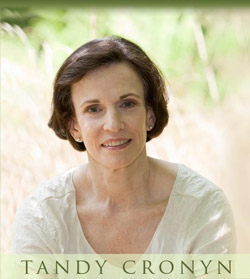 Actor, daughter of actors Hume Cronyn and Jessica Tandy, born in 1945 in Los Angeles. She studied at London, England's Central School of Speech and Drama.
She holds dual-citizenship for the United States and Canada and has appeared in theatre on both sides of the border (including on and off Broadway) as well as in Great Britain.
Among her performances in Canada are Dancing at Lughnasa (Grand Theatre, London, with Martha Henry and Geordie Johnson) as well as in the Stratford Festival productions of Much Ado About Nothing (Beatrice to Richard Monette's Benedick, recorded for CBC TV) and Troilus and Cressida as Helen of Troy. She also performed in the Lincoln Theatre (Hartford, Conn.) production of Michel Tremblay's Impromptu of Outremont.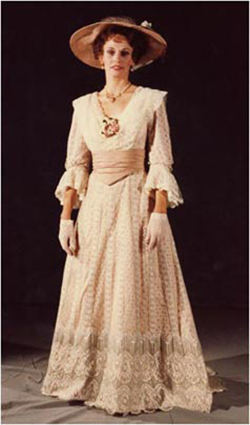 Tandy Cronyn as Beatrice in Much Ado About Nothing, Stratford Festival, 1987
Tandy Cronyn has also performed on television.
Website: www.tandycronyn.com
Information provided by Jeff Sweet with additional information provided by Lindy Cooksey. Photo portraits by Trix Rosen Photography.
Last updated 2019-02-01