Riske, Douglas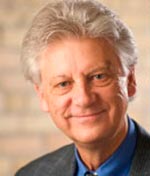 Douglas Riske
Director, artistic director, actor, producer, and cultural manager, Douglas Riske was born in Calgary, Alberta in 1945, and was raised in Edmonton, Alberta. He trained at the Banff Centre for the Arts and the University of Alberta, and has also studied in England and Europe.
He acted with Ken Kramer and Sue Kramer, learning how to tour a show extensively. He directed the playwrights' workshops at the Banff Centre for the Arts and co-founded its Playwrights Colony in 1974.
In 1972 he co-founded Alberta Theatre Projects and directed many of its works (including the world premieres of John Murrell's Waiting for the Parade (1977) and Memoir (1981), and W.O. Mitchell's The Day Jake Made Her Rain) until his departure in 1983.
He has since directed at theatres across the country, including the Stratford Festival and Manitoba Theatre Centre.
From 1996 to 1998, he was Executive Director of the Yukon Arts Centre Corporation in Whitehorse. He was Executive Director of the Manitoba Arts Council from 2000 to 2015.
Riske has also been active in various industry associations including Canadian Actors Equity Association and ACTRA, the Professional Association of Canadian Theatres and the Canadian Public Arts Funders. He has received both the Queen's Silver and Golden Jubilee Medals, recognizing his work in theatre.
Last updated 2021-08-31