Grand Théâtre de Québec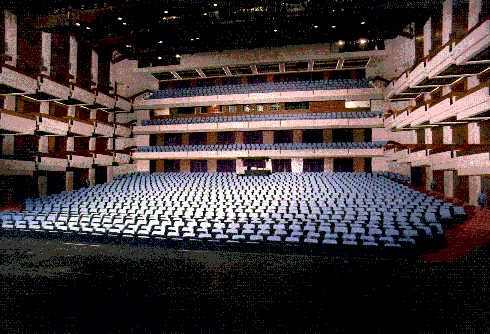 Grand Théâtre de Québec
Entertainment complex in Quebec City, Quebec, designed by Victor Prus. Grand Théâtre de Québec was constructed to commemorate the Canadian Centennial of 1967 and the Quebec Conference of 1864, which lead to Canadian Confederation in 1867. The construction was delayed because of changes in political policy, and it opened January 17, 1971.
It consists of two halls: Salle Octave Crémazie, a studio space with flexible seating of up to 500 (named after the Quebec poet), and a mainstage/fixed proscenium of 1800 seats called Salle Louis-Honoré Fréchette.
The first general manager of the complex was Guy Beaulne. The small hall immediately became the residence of the Théâtre du Trident.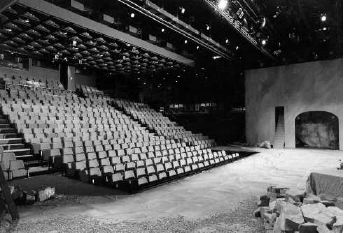 The studio space at the Grand Théâtre, Salle Octave-Crémazie
The Grand Théâtre de Québec is similar to major venues across the country (Place des Arts etc.) in that it hosts touring theatre, ballet and opera companies, as well as serving as home for the Orchestre Symphonique de Québec, and the opera company.
In winter, 2000, the Grand Théâtre was the site of a riot during a Youth Summit organized by Premiere Lucien Bouchard.
Website: www.grandthéatre.qu.ca
Last updated 2020-03-27