Place des Arts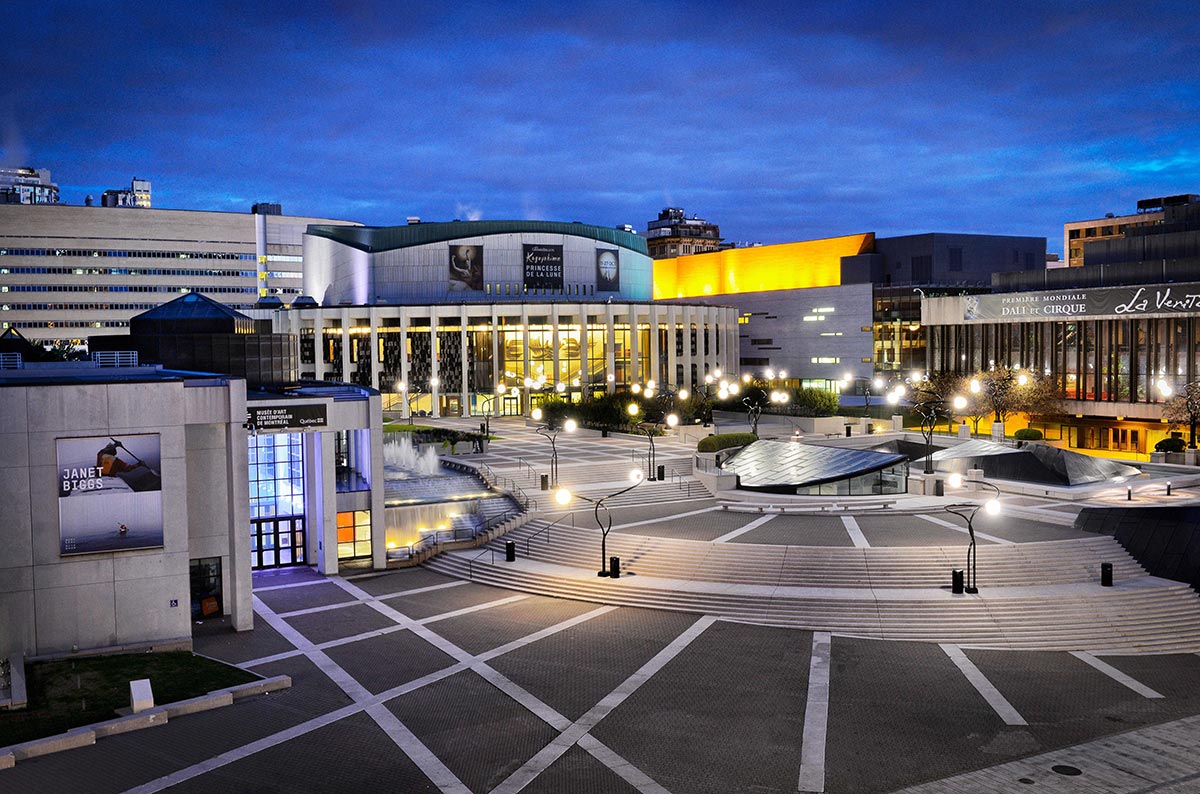 Place des Arts. Photo by Caroline Bergeron.
Performing arts complex in Montreal, Quebec, initiated in 1955 by Mayor Jean Drapeau and a group of citizens from various walks of life to provide the city with a prestige performing arts venue. The first phase of construction was completed in 1963 and cost over $25 million. The complex is owned and supported by the Quebec government. It now consists of five performances hall: the fixed-proscenium Salle Wilfred-Pelletier (opened in the first phase of the building in 1963, designed by Affleck, Desbarets, Dimakopoulos, Lebensold, Sise), with a seating capacity of 2982; the fixed proscenium Théâtre Maisonneuve (1967, David, Barott, Boulva, Dufresne) with a seating capacity of 1460 is in the same complex as the Théâtre Jean-Duceppe (originally Port-Royal), a fixed open-stage with a seating of 755.
In 1978 the Café de la Place, a restaurant/theatre/cabaret which seats 138 (since 1995 the space is called the Studio-théâtre Stella Artois) was opened. The fifth hall, La Cinquième Salle, a flexible studio space of 450 seats, opened in the most recent refurbishment in 1993.
The Théâtre Jean-Duceppe serves as home for the Compagnie Jean-Duceppe.
The larger halls have served for touring theatre companies including Anne of Green Gables, the National Arts Centre company, the Stratford Festival, Garth Drabinsky's productions of Phantom of the Opera and Kiss of the Spider Woman, and American musicals.
Website: https://placedesarts.com
Last updated 2021-07-29