Beaulne, Guy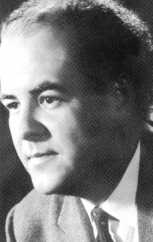 Director born in Ottawa, December 23, 1921, son of Léonard, director in Ottawa and Director of Arts at the University of Victoria. He died October 1, 2001 in Montreal.
After graduating from the University of Ottawa with a teaching degree and specialities in arts, pedagogy and philosophy, he taught dramatics and elocution at his alma mater. He then went to Paris and studied phonetics at the Sorbonne and acting at the Conservatoire d'art dramatique. While there, he served as correspondent for Radio-Canada and Ottawa's French daily, Le Droit.
Back in Canada he produced radio drama for Radio-Canada until 1956, and then for Radio-Canada television until 1963. He also founded the Association canadienne de théâtre d'amateurs (ACTA) in 1958, and served as its director until 1963. He was then Executive Director of Artistic Education for the Department of Cultural Affairs of Quebec until 1970.
Guy Beaulne was the first Artistc Director of the Grand Théâtre de Québec until 1976, and then led the Conservatoire d'art dramatique de Montréal from 1981 to 1987.
He created the radio program La Famille Plouffe which later became a Canadian cultural phenomenon by appearing on Radio-Canada television on one night and then, with the same cast performing in English, on the sister network, CBC, the next.
He worked on the radio program Nouveautés dramatiques, an experimental series, and on Shoe String Theatre on English language TV.
He was director or actor at the Théâtre du Rideau Vert, the Montreal Repertory Theatre, and with Norma Springford's Open Air Playhouse.
He was a member of the Order of Canada.
He had three children, Pascale, Vincent and director Martine Beaulne.
Sources: Alain Pontaut. Dictionnaire critique du théâtre québécois. Montreal: Leméac, 1972. Alan Hustak. "A man for all seasons," The Gazette, Montreal, 6 October 2001. Sonia Sarfati. "Décès de Guy Beaulne," La Presse, Montreal, 3 October 2001.
Last updated 2020-03-26