Beaulne, Martine
Martine Beaulne
Highly visible Quebec director, born in 1952, who specializes in large-cast productions and the classics.
She is the granddaughter of Léonard Beaulne, Ottawa director, and daughter of Guy Beaulne, noted theatre person and founder of ACTA.
After graduating from the Conservatoire d'art dramatique de Montréal in the 70s, she worked with the Théâtre Parminou on several collective creation s. In 1979 she studied theatre in Japan and the influence of this period could be seen in her productions of L'Arbre des Tropiques and Les cinq Nô moderne by Yukio Mishima.
She has directed with the Théâtre Populaire du Québec (Eugene O'Neill's Le Désire sous les ormes/Desire Under The Elms), but has become more widely known for her large productions, especially those at the Théâtre du Nouveau Monde (Goldoni's La Locandiera - a huge success starring Sylvie Drapeau - and Shakespeare's La Mégère apprivoisée/The Taming of the Shrew, Roméo et Juliette and, in November, 2000, Dom Juan).
Her miraculously beautiful production at Espace Go of Michel Tremblay's Albertine, en cinq temps was not only adored by the critics but was sold out for its entire run and several extensions. (It continued to tour into 2000.) She took on Tremblay again at the Théâtre du Rideau Vert with Le vraie monde? (1999). In February, 2001, she directed Colleen Wagner's Le Monument at Théâtre la Licorne.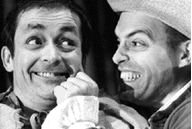 Martine Beaulne is a director of exceptional intelligence and taste. In her larger works it is clearest that she adores actors as she never lets her people become devoured by the play or the spectacle. In her production of Taming of the Shrew, she stripped the play down to its basics without losing the work's essential "largeness." Albertine... was a case of exploiting the Greek-tragic aspects of the play without also losing track of the fact that Albertine was a real human being with small but real human concerns. She has said of her process, "It takes lots of psychology and listening to direct. You have to tame the actors, try to understand them and try to stay ahead of the storms."
Martine Beaulne has also taught since 1983, including since 1993 at the Université de Québec à Montréal.
Profile by Gaetan Charlebois
Last updated 2020-04-17