Grimaldi, Jean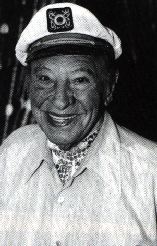 Jean Grimaldi, 1991
Impresario, singer, dancer, and actor, born in Corsica October 7, 1898; died in Montreal, Quebec October 14, 1996 at the age of 98.
While serving in WWI, Jean Grimaldi met Canadian soldiers, prompting him to come to Canada. He arrived in Montreal as a carpenter in 1926 and soon began performing in opera, operetta and French boulevard comedy. He was hired by the celebrated Québécoise folk singer, Madame Bolduc (Mary Travers) to tour with her Company and became acquainted with the rising stars of the comic scene.
Grimaldi produced burlesque and variety shows from the 1920s to the 1960s that toured Quebec and French-speaking areas in Ontario and New England. He was also involved in the production of the notorious melodrama, Aurore, l'enfant martyre, which graphically portrayed the torture and murder of a ten-year-old girl by her parents, and their subsequent trial, and included songs and attempts at humour. It was very popular, with 200 performances a year between 1921 and 1951.
Among the talents he nurtured were those of Olivier Guimond, Rose Ouellette and Gilles Latulippe.
In 1952, he bought the Théâtre National, a Mecca of burlesque, with two shows daily, and a new program every week. From 1967-71, he was host, artistic director, and actor of Théâtre des Variétés. He claimed, before his death, that he had authored over 200 plays for the various venues in which his companies played (including, he once said, every church basement in the province).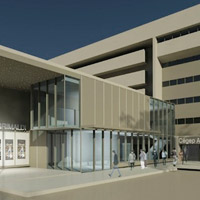 Salle Jean-Grimaldi
He had two children, including critic/commentator Francine Grimaldi.
In 1995, the Cégep André-Laurendeau (located in the LaSalle borough in Montreal ) renamed its amphitheatre Salle Jean-Grimaldi, after this pioneer entertainer in Quebec.
Profile by Gaetan Charlebois.
Last updated 2021-01-18