Fanconi, Kendra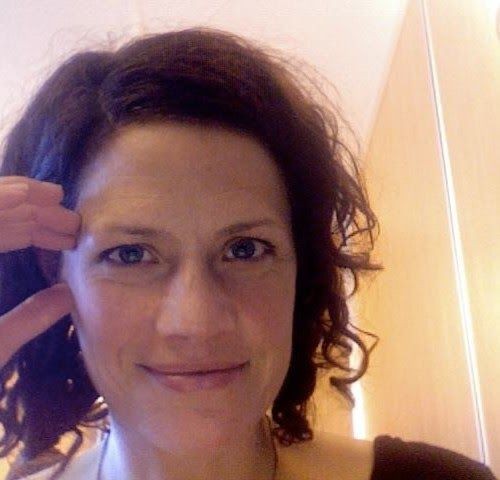 Kendra Fanconi
Theatre creator, playwright, director, and actor who trained at the Royal Central School of Speech & Drama in London, England before returning to her hometown of Vancouver, British Columbia.
Fanconi was co-Artistic Director (alongside Eric Rhys Miller) of The Only Animal theatre company for over a decade, through which she created, developed and produced mainly original site-specific work including Other Freds (2005) with a cast of nearly two hundred professional actors and community members (Jessie Richardson Award recipient for Significant Artistic Achievement); The One That Got Away (originally co-created with the Electric Company Theatre in 2000, and remounted in 2007); and NiX (2009), which was Canada's first snow and ice theatrical production featured in the 2010 Cultural Olympiad at Lost Lake in Whistler, BC and at the Enbridge Festival, Alberta Theatre Projects (Winner of a Betty Mitchell Award and Vancouver's Critic's Choice Award for Innovation).
Fanconi's other works include: Nothing but Sky (Jessie Award recipient for Significant Artistic Achievement); Box 2 (Outstanding Actress), and dog eat dog (Sam Payne Award for Emerging Director and the award for Set Design, and Jessie award nomination for Outstanding New Play), which was featured at Canada's prestigious Magnetic North Theatre Festival in both 2007 and 2008.
Other directing credits include Medea for Jericho Arts Centre in Vancouver, BC; and deadline, an original collaborative creation for Studio 58 (a renowned theatre school at Langara College in Vancouver, BC). Other collaborations include Transit Lounge with Rachel Ditor; Sugar for HIVE 3; The Last Stand with Boca del Lupo (led by Artistic Director Sherry J. Yoon and Artistic Producer Jay Dodge); the BoX Trilogy; and all flesh is grass with Radix Theatre.
More recently, in 2013, Fanconi was given the rights to adapt Tinkers from the Pulitzer-Prize winning novel by Paul Harding (staged in an old-growth forest in 2016). She also produced Slime (2018) written by British playwright Bryony Lavery, inspired by an adventurous sea voyage in Scotland. Slime utilized multiple styles of puppetry and costuming to create animals made out of recycled plastic collected by the cast and crew for several months prior to the start of production. The show focused on animal voices and sounds that were meant to inspire humans to listen more. The production even employed an animal sound librarian who "translated" Lavery's script into various animal languages for the performance. Additionally, Fanconi is the playwright of The One that Got Away and Bonehouse created for both stage and radio.
Kendra Fanconi is now sole Artist Director at The Only Animal. She lives in Roberts Creek with her two children where she farms and forages.
Website: www.theonlyanimal.com
Sources:
1. https://www.theonlyanimal.com
2. https://nac-cna.ca/en/bio/kendra-fanconi
3. https://www.canadahelps.org/en/charities/the-only-animal-theatre-society
4. https://www.electriccompanytheatre.com/show/the-one-that-got-away
5. https://www.magneticnorthfestival.ca
6. http://bocadellupo.com

Profile by Kirsten Hawson, University of Alberta
Last updated 2020-05-22