Lambert, Ann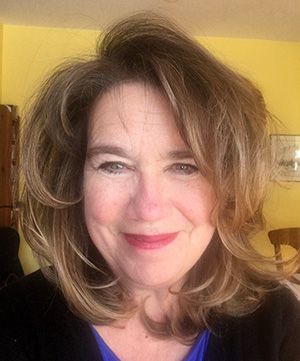 Ann Lambert
Quebec-based playwright born in 1957, whose works have been performed across the country and abroad.
Ann Lambert's first play, The Wall, won the Ottawa Little Theatre one-act play competition and was produced at the Great Canadian Theatre Company. Her subsequent work, Self Offense, picked up prizes at the Quebec Drama Festival and was presented in New York.
She has also written for CBC radio, and her play, Force of Circumstance, was broadcast in Australia (1997). Parallel Lines appeared at the International Women Playwrights Conference, Galway Ireland (1997) and was produced at the University of Oklahoma. Several of her works have been printed in anthology.
Her work Very Heaven was premiered at Centaur Theatre (April, 1999) as part of Gordon McCall's first season as the company's artistic director. The Mary Project, which she co-wrote with Laura Mitchell, was invited to the 5th International Women Playwrights Conference in Athens, Greece (October, 2000).
Her debut novel, The Birds That Stay, a murder-mystery, was published by Second Story Press in 2019.
Ann Lambert also teaches in the English Department of Dawson College. With theatre friends, family, and associates, Laura Mitchell, Alice Abracen, and Danielle Szydlowski, she founded Theatre Quest End in April 2019 to produce professional theatre, featuring the plays of emerging and established Montreal artists, with a focus on marginalized and underserved groups, particularly the elderly.
She lives in Montreal with her husband, David Abracen, with whom she has a daughter, Alice, and a son, Isaac.
Profile by Gaetan Charlebois and Anne Nothof.
Last updated 2019-04-16