Lazarus, Adam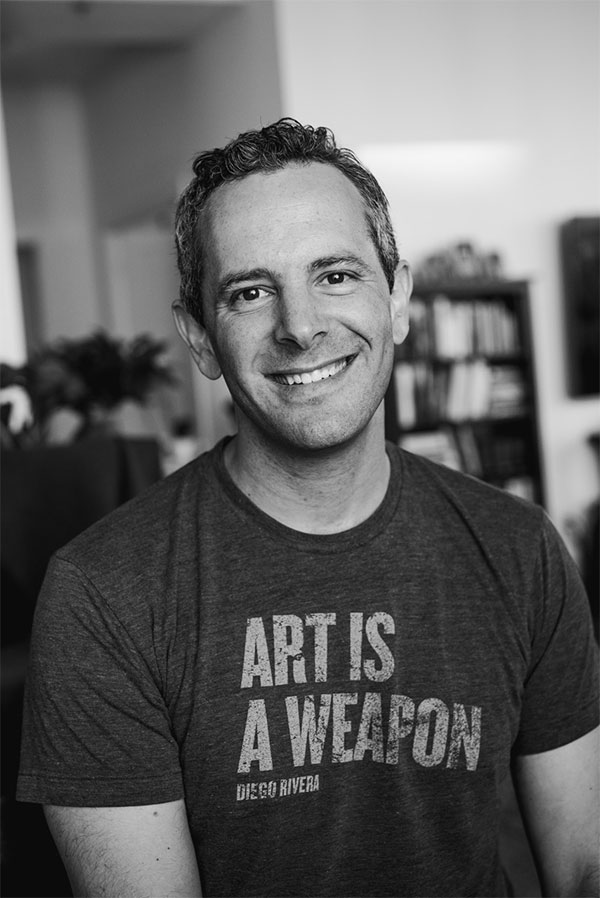 Adam Lazarus
Ontario-based theatre creator, actor, director, and acting instructor whose work has been showcased nationally, in the United States, Australia and in Europe, Adam Lazarus has been critically hailed as "Toronto's favourite nasty clown," and "the bouffon king." He brings a dark and comic sensibility to all of his work.
He was the founder and artistic director of the Toronto Festival of Clowns for ten years; and an apprentice to Master Teacher Philippe Gaulier.
In October 2014, Factory Theatre and QuipTake Theatre produced his Summerworks 2013 hit, The Art of Building a Bunker (co-created and directed by Guillermo Verdecchia), a caustic satiric look at a friendless, sexist bigot named Elvis Goldstein, who endures mandatory workplace sensitivity training, surrounded by a wide range of bizarre characters, all played by Lazarus. Elvis is so anxious about global violence and environmental entropy and their consequences for his family that he retreats at night to a bunker in his basement. The Art of Building a Bunker was published by Talonbooks in 2017.
Daughter, a "darkly satirical monologue about fatherhood, love and toxic masculinity" (nickhernbooks.co.uk), premiered in Canada at Summerworks in 2016, and in the UK at Edinburgh Fringe Festival in 2018. It was published by Nick Hern Books in 2020 and is available through Playwrights Canada Press.
Wonderland: A Bouffon Play, Happening in This Space, with This Audience was co-created with Melissa D'Agostino for his Bouffon creature, Eff. It was published in Canadian Theatre Review 187 (Summer 2021).
Lazarus has acted in Appetite for Volcano Theatre, and [boxhead] by Darren O'Donnell, directed by Chris Abraham.
As a creation director for actors, musicians, speakers, comedians, dancers and performance artists, Lazarus has helped them to spark and form characters and narratives, worlds and images.
He has been a sessional acting instructor at the National Theatre School of Canada, Pig Iron Theatre's School for Performance, the Sibiu International Theatre Festival, Ryerson University, and the University of Toronto.
Adam Lazarus lives in Toronto with his wife Sarah, and their two children, Josephine and Oliver.
Last updated 2021-10-20