Le Dortoir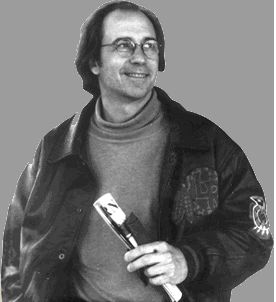 Gilles Maheu
Multidisciplinary theatre work written and directed by Gilles Maheu for Carbone 14, 1989. It debuted at Espace Libre, Montreal, Quebec, and then toured internationally, as well as being filmed and televised and subsequently winning an international Emmy. Le Dortoir was revived for the opening of Carbone 14's new space, Usine C, in 1995, featuring Johanne Madore and Rodrigue Proteau.
In November of 1988, Maheu was inspired by a photograph from his childhood to tell the story of a generation as seen through the filter of a Roman Catholic upbringing with all the iconography that suggests: Christ, Kennedy (the Roman Catholic president) etc. In an explosion of frantic music and frightening acrobatics, the inmates of a dormitory discover sex and love, God and death. The images tumble at the spectator.
Critics and audiences went mad for the piece. It played for two months in Montreal, toured a dozen cities in Europe, played Latin America and across Canada and, in 1990, went off on another European tour followed by an American tour. Since its creation, the work has been seen by over 100,000 people in eighteen countries over four continents.
Commentary by Gaetan Charlebois
Last updated 2021-03-10