Lion in the Streets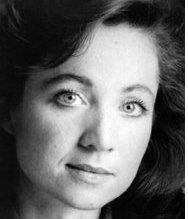 Judith Thompson
Drama in two acts by Judith Thompson first produced by Tarragon Theatre in 1990 at the duMaurier World Stage Theatre Festival. Translated into French by Robert Vézina as Lion dans les rues, it was performed at Théâtre de Quat'Sous in 1991.
Like many of Judith Thompson's plays Lion in the Streets is a nightmare, full of heightened surrealistic imagery which derives from the obsessions of her characters – like the expressionistic dream plays of Swedish playwright, August Strindberg. The young protagonist, a Portuguese immigrant to Toronto named Isobel, is a ghost in a purgatorial condition, reliving her past at the moment before she dies, and finally freed from the world's suffering in a moment of understanding and forgiveness. Initially a prey herself to rage and violence, she watches over the living, suffers with them, and finally experiences the possibility of salvation.
Lion in the Streets comprises a series of interconnected episodes which provide graphic glimpses into desperate lives. Although the characters may inhabit different parts of the city on different social levels, they all prey to the evil, or they perpetuate the evil that stalks the streets and invades their homes. The interconnectedness of their lives is portrayed through the movement of one character from each scene into the next scene. Their words and actions carry the residues of their previous experiences. The fluidity of the play's structure also suggests the interconnectedness of every social "level": no one is protected by economic advantages. The play is constructed like a ritualistic dance – the characters moving through a common theatrical space, their movements underscored by music.
Gradually Thompson reveals the circumstances of Isobel's life and death, and the details about her family. Her father, a Portuguese construction worker, killed himself by jumping in front of a subway train; her mother worked as a cleaning lady for an affluent couple – Laura and George – who also have children. Laura and George are presumably the good friends of Sue and Bill, but when their marriage is threatened, they have no loyalty to Sue. Laura's concern for her children's diet results in an intransigent position on their sugar intake, which results in a confrontation with their "caregiver." Each family, each relationship, is seen to be conditioned by the others, but only Isobel has the ability to see these interconnections – and through her, the audience. In each of her visits, she tries to find someone to show her the way "home." But she learns that no one has the answer. They have their own purgatories to endure.
In Act II, Isobel, now aware of the evil that prowls through the lives of everyone she has met, undertakes to warn them. Instead of seeking a caregiver, she now undertakes to be one. But in this role, she is just as ineffectual. The living do not benefit from the experiences of the dead. Like Isobel, they are condemned to re-live their past, remembering significant events which have shaped them. Each memory involves a betrayal of trust or a failure of love. Grace is only achieved, according to Thompson, "through work. And Grace is something you have to work and work at. It happens through penitence, through sight. Through seeing who you are and changing things" (quoted in Judith Rudakoff, Fair Play 10).
As Ric Knowles points out in an introduction to the play, "The characters in Lion in the Streets tend to be fragmented and discontinuous, and they are rarely contained within a single, unified action or linear plot" (8). They are self-consciously attempting to construct a "self" through narratives that will enable them to comprehend their lives.
The graphic, violent language evokes a hellish soundscape, with monologues that function like arias, cries of rage, frustration, and pain. It is direct and confrontational: what the characters think and feel is what they speak. What is typically repressed is expressed. There is little subtext. The frequent references to body parts and bodily functions provide a very physical sense of the characters and their vulnerabilities. They rarely communicate, but rather speak at each other. For Thompson, language is the play: in the slang and colloquial speech of the streets, in the illiterate stuttering of dysfunctional outcasts, in the uncensored rage of betrayed women or abusive men she hears emotional truth.
Sources: Richard Knowles. "Introduction," Lion in the Streets. Toronto: Coach House, 1992.
Judith Rudakoff and Rita Much. Fair Play: 12 Women Speak: Converstions with Canadian Playwrights. Toronto: Simon & Pierre, 1990.
Commentary by Anne Nothof, Athabasca University
Last updated 2021-03-17